Experienced Life
2019-03-27 06:52:25 (UTC)
A good night's rest
Wow! I think I actually had a good night's rest last night. Lots of sleep. I feel pretty refreshed. I weight myself and by the time I'm out of the house all cleaned up, I think I'll be below 155 lbs for the very first time in a long time. I'm more ok with that. Maybe by the end of the week I can hit 153 if I eat right. Also found out the gym will be open on Friday nights again soon. Not this Friday but the following Friday.
I had to cutoff the ex wife again. Need to get all the negativity out of my life so I did text her saying I'll sign that name change paper but otherwise, not to bother me anymore with any frivolous shit.
As far as my roomie, I think I'll get Netflix or Hulu subscription and start doing that in my room till 8ish. That's when she goes to bed. That should work enough for me to get back my mojo.
I didn't have any wine last night. I did pour a glass but didn't touch it. Perhaps I should cut down on that a little too. Not cold turkey but at leas slow down. I didn't miss it last night at all. haha. My dinner was a very healthy one. There was some ground beef in it. Leftovers from my friend's dinner he brought over the other night. It was good. Good for two dinners. Saved me a lot of money. My friends are sure great. Always taking care of me when I'm in a bind. Thank goodness I have great friends. I should do pretty good at the gym today. It's AMRAP Thursday. As many reps as possible.
I'm starting to get back to reality. One little hill at a time. Missing my ex gf because she took that trip to Vegas is stupid. I shouldn't even care. She wasn't the love of my life. I know she had flaws. I know she wasn't the one. Just missed her a bit because she was the last one I was intimate with and that is the only reason why. If by some miracle the one that is more compatible for me walked into my life, my ex gf would not even rate. I know what I want in a woman, and it wasn't her. I don't mean a perfect woman. Just one with basic morals, caring, and pretty much a basic solid foundation. I hope to bump into her one day. In the meantime, I'll try not to wallow in self pity, regret, and keep from being a negative person. Because I'm sure that woman is looking for the same happy,, caring, loving, positive man. I need to live that life, be that person, regardless of if we ever find each other or not. :)
---
Ad:0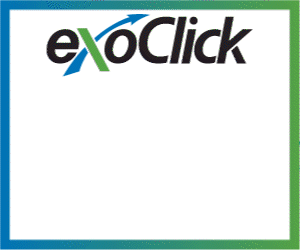 ---