Experienced Life
2019-01-31 07:16:19 (UTC)
Some routines are worth keeping
Morning coffee in bed :) I love to start the morning this way. Nice and chilly outside while I'm still in bed having coffee. I love doing this every morning. Worth getting up early and just surfing the net. Asking Alexa what's today's news. I paid all my bills electronically yesterday except for my yard man. He still can't take PayPal and only takes checks.
I guess I stayed home enough last month so I can save 1,000 this month. Or, I could pay a little more on my zero interest loan for my Samsung phone and TV. I just had to have the new Note 9 with 512 Gig of memory :) The TV is a 75" tv and I love that too. Super Bowl at my house this Sunday for sure.
You know, being alone I admit does deprive me of having sex and that part especially from a guy is not ideal. I'm not into one night stands. I'm not into just casual sex. But the peace and quiet is nice too. Also, not going out paying for 100 dollar dinners, movies, outings in general has saved me a lot of money. Had I not broken up, I wouldn't have been in the financial position to get my new truck very soon.
Not sure if I can go on the trips I wanted to this year. South Korea with my Sis, New York City again, and perhaps Alaska with my close friend. I'm going to try for at least one but we shall see. I could sell my Acura once I get my truck. That's an option I've been thinking of doing. Or, I could rent out one of the rooms in my home. That's another possibility.
For now, I'm going to just enjoy the moment. Which is, sipping on my hot cup of coffee in bed. Loving the day so far :) OH, and my knee still feels good. I'm hitting the gym today. It'll be 5 days since I last been to the gym. That must be a record high for me. Never have I been out that long since I joined a year and a half ago. I'm sure I'll run out of gas and not break any records today :) haha but as long as I'm back, it's all good.

---
Ad:0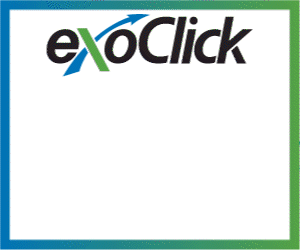 ---