Life through my spiritual eyes❤️
2019-01-25 07:05:29 (UTC)
Queen of Swords..
Listening to: Sometimes when we touch - Dan Hill
And sometimes when we touch
The honesty's too much
And I have to close my eyes
And hide
I want to hold you till I die
Till we both break down and cry
I want to hold you till the fear in me subsides
"Mistakes have the power to turn you into something better than you were before"~Kushdanwizdom

Good morning Sunshines ☀ I slept well but again was woken with the really intense sense of someone or something.. I wish it would come to light.. Hopefully soon. I hit the gym at 5am and worked out til 6:30, my gym buddy M wasn't there but I know she doesn't come on Fridays so all is good :) I kicked butt again.. I am still sore from yesterday but a good pain. I am showered and towel on my head having my tea as usual.
Today? No work, yay! I was praying my boss didn't call and ask me to work again afterall as it seems the schedule is one big mess lately. I have a hard time saying no to people but so far, no call.. So I am going to do some retail therapy and get some new pants and some new panties.. girls gotta have sexy panties! lol. Then I have therapy. It wasn't til this evening but I moved it up til this afternoon. Which reminds me I need more tissue lol.
I was on video with M******* last night and we went through her tarot cards. She did another reading and guys.. It was SUCH a beautiful reading. I am going to look at decks today at a spiritual store here. I am really intrigued. Oh, when I woke this morning... aside from that feeling that inititally woke me, I had two tarot cards stuck in my head.. I don't know why as they didn't come up in last nights reading but one was "The four of cups"...The second was "Queen of Swords".. I was so curious what both these meant.. So I looked them up as soon as I woke, before the gym.. Here is the meaning I found..Not sure what applies and not sure how the "Four of cups" hold meaning to me BUT the Queen card seems to cause a feeling inside. Here they are..
"Four of Cups" -The Four of Cups shows a young man sitting under a tree with his arms crossed, deep in contemplation and meditation. He is so engrossed in his thoughts that he does not seem to notice the outstretched arm offering him a cup. A further three cups stand at his feet, but again, he doesn't seem to notice or care about these new opportunities either.
(This cup was upright which means Upright: Meditation, contemplation, apathy, re-evaluation)
"Queen of Swords" -The Queen of Swords sits on a stone throne decorated with a cherub, representing the Queen's softer side, and butterflies representing transformation. She faces towards the future, with her left hand raised as if to receive, and in her right hand, she holds a sword up high and straight, representing her desire to find the truth in all matters. As with the earlier Swords Court cards, clouds accumulate in the sky and a strong wind that passes through the trees, symbolising the ongoing nature of change.
(This cup was upright which means Upright: Independent, unbiased judgement, clear boundaries, direct communication)
Is it possible it's related to my growth and change the past few months? I truly believe so...Unsure of the first..maybe someone I know struggling with decisions or feelings or in contemplation? Maybe even myself? I don't think so though, not me.. I know some say tarot, spirits all that stuff is bogus but it's each to their own. I know abilities exist within my family and myself and a few I know but it has really helped me and guided me through a very difficult period in my life. It's confirmed life and things happen for a reason despite not knowing why in the moment.
Gosh I went way off topic there lol.. Anyways, Those are my plans today :) Exciting I know lol. But I am going to make it a good day. Wow, I just paused to let my puppies out, holy hanna, it feels so much colder than when I went to the gym, danggg, I lost all my insulation lately with this weight loss lol.
Ok going to go, I hope everyone has an amazing day! ❤
---
Ad:0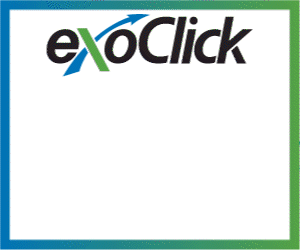 ---