Life through my spiritual eyes❤️
2019-01-24 05:51:51 (UTC)
She is home.. **edited
Listening to: That girl's my best friend - Brantley Gilbert
I can't forget, I'm drowning in these memories
It fills my soul with all the little things
And I can't cope, it's like a death inside the family
It's like she stole my way to breathe
Don't try to tell me it stops hurting
Don't try to tell me she ain't worth it
"Love is anything but safe, it's wild and raw and will rip at your heart strings but once you've tasted it for the very first time it becomes like an addiction feeling nostalgia when separated for another beating heart & before them you question where you called home. She is home." ~Nikki Rowe
I love this quote.. Speaks of twin flames and I had another tarot reading last night. She nailed so many things on the head despite never meeting me. She brought up my ex too (I didn't) and she nailed His personality to the letter and described things about Him only I know..The biggest shock and authenticity of the whole thing was her comment about His "badger defence trait".. It shocked the shit out of me..ONLY He and I knew that reference.. She stated she believed we were twin flames (one soul) I truly believe that as the connection we had/have is unlike anything I have experienced and connections like we had don't fade. They only intensify in life..She said I was His "one"..And we are two souls who may be separated now but we are one in the spiritual world, twin flames. She believes He is struggling as much as I am, He knows I am His "home" and feels me as much as I feel him and while I do feel Him, deeply. I still feel Him.. I don't know the part He's struggling to be accurate as He has a new bg :( But some things she would not have known...I Just found this reading so profound.
I am sleepy.. I hit the gym at 4am as I was awoken again several times during the night, for no reason. I can't shake this instinct. Nothing happened yesterday to confirm/deny this feeling and I woke with it several times, very strong again today. I don't know how to understand this sensitivity but it's strong. I know it isn't just in my head. Something is going to come to light. Either something is going to happen or someone has a strong energy connected to mine and communicating with mine. I am wondering if it's my guardian angel's.. Think I am lack of caffeinated at the moment lol.
I have to be at work early today, will be there for 8:30ish. Going to be a busy morning but I am done at my usual time. Tomorrow I work all day, 7-3. After work I am thinking of heading right to the gym as I am feeling better today. Just didn't have a lot of time to work out this morning but I am glad I got something in.
I hope today I gain clarity on my senses.. What this feeling is.. I feel positive and good today and about it so I don't feel it's bad..Just would be nice to know so I can sleep good tonight lol
Ok going to go get ready for work. I am feeling good and positive today :) I hope everyone has an amazing day!❤

**edited
At work.. Found out a conflict in scheduling and I don't work tomorrow after all .. Yay.. On break now and very needed.. Think I will hit the gym after work..
Going to go for a walk while I am on break

---
Ad:0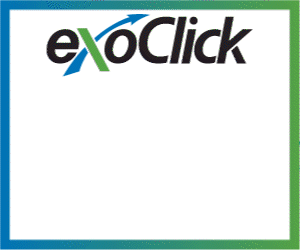 ---