Life through my spiritual eyes❤️
2019-01-20 08:58:56 (UTC)
It's ok not to be ok..
Listening to: Like a Stone - Audioslave
I opened my facebook today and a quote was the first thing I saw posted by a friend who just went through a breakup.. As you all know I am a big believer in "Things happen for a reason"...maybe this was my sign today..
'One day, you and I are gonna wake up and be alright. Maybe not today, maybe not tomorrow but one day. One day. I promise you.' -Fisher Amelie
I am being legit open and honest here.. I know in some entries I seem so strong and determined and in those moments..I am.. but there are days like yesterday afternoon/evening I completely melt down and I am not ok..
Yesterday I did something stupid.. Something I regret.. I demeaned my own worth and value. I was inside my own head and that's a terrible place to be while you are healing. To top it off I was in a bad place and it came out into my home life.. I broke down and cried and left my family wondering what the hell was wrong with me.. "having a bad day" I don't think cut it but nobody really knew what to say so they let it go.. I have learned idle mind is my worst enemy right now and I need to keep myself busy. When I am busy I am ok. I am so stuck on the past I can't see what's in front of me and I don't know how to break that cycle. I need to maintain my therapy schedule and utilize it to get myself in a better place. I know the signs of depression and it is. I need to talk to Him about that.
B said something to me yesterday that made me cry..He said "you have someone in front of who who adores you and wants to be with you, but you are so afraid of being hurt again you keep me at arms length..would I try this hard if I wanted to hurt you? No, I want to protect you from pain, let me".. am I? I don't know.. I am not trying to but am I? Is it wrong to move on when you are healing if the other is aware of the circumstances? I don't know.. He wants to be there for me and help me heal. Is it wrong to spend time together but not give Him the label of His submissive He wants? He says it's not and He's ok with it and He wants me to any capacity...but to me it feels wrong. He's a good Man. He really is. We are texting a bit while I am typing this so my mind is kind of scattered..One thing I have learned through my therapy is.. It's ok not to be ok some days
Today I have things to do then dinner plans but hoping to be home by 7 as I work tomorrow and daughter has school. I have to drop things off at the women's shelter and the men's shelter and I have a huge box of food from my pantry yesterday to drop off to the food bank tomorrow..They are closed today. I went through it all to make sure the expiry are still far off so it will be good to donate. I also have to stop at the boys and girls club as I have winter coats, boots, mitts ect for the coats for kids drive.. I bugged all my family and friends yesterday to give me coats so I had more than just what I had to donate and they stepped up :) I have 27 coats and a garbage bag of hats, mitts, gloves ect.. Hopefully that helps the coat drive. My car is FULL lol.
Ok going to go take this towel off my head and get my day started.. I hope everyone has a good day ❤
---
Ad:0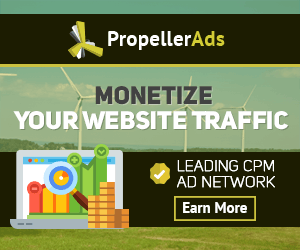 ---