Life through my spiritual eyes❤️
2018-12-31 16:50:47 (UTC)
New Years Eve - Thankful's
Listening to: You make it easy - Jason Aldean
Today was a good day, finished up my 1pm appointment then came home and tidied up the house and gave myself a luxe pedicure, I did some reading and now just ordered pizza for dinner. I hate pizza but it's what was wanted sooo, I will have some soup later perhaps. Doesn't feel like new years eve... Kinda happy about that. I will likely be in bed before midnight anyways seeing I have to be up at 5am to get ready to be at work by 7am. I am working with my friend there so I am happy about that. Just her and I tomorrow so won't be too bad. I only work til 1pm so not too bad overall, double time as well :)
Tonight I think I will give myself a face and hair mask while I soak in a hot bath with my new lush bath bomb. Perhaps maybe a glass of wine.
I have a lot to be thankful for this past year. Some incredible things happened this year and I feel very blessed. I was blessed with new family members, a new puppy, I spent 11 months of this year with an incredible Man and I found a job in my field that I enjoy (mostly) I do have so much to be thankful for and I am. 2018 was a good year overall. I would change some things if I could but it's out of my control. I believe you have to go through adversity to change and become who you are meant to be. I believe I have grown so much this past year, mostly this last month I would say because I was faced with looking in a mirror and knowing I made mistakes despite my good intentions. I can only take lessons from them and improve going forward.
I am loving the research and writings I am doing, both with my submission journal and working on emphasizing my abilities, as well as learning to control my intake of emotions with my empathy. I intend to continue into the new years. I am also finding my meditation helps. I thought of in the bath would be a good place to do this.
My friend here SS has been writing some really sweet things about our friendship and me on His last few entries and despite what He says, He is one of the most genuine people I know, He's been an amazing friend and source of support during my recent heartbreak. We have become friends through mutual experiences and pains. He has been a god sent to me during such a difficult time in my life. It's nice getting to know someone where there is no pressure of anything more than just a solid friendship. He has been very kind and thoughtful when it comes to me and all I have been going through and I only hope I give the same friendship He's given me :) He has plans tonight with friends for new years eve and I really hope He has an amazing time. He deserves it. He's a great person and I only hope someday He meets a woman who shows Him how awesome He is.
Well pizza arrived and the smell is making me nauseated,
perhaps it's a good time to go for my bath. Here's to 2018 and now 2019..I hope everyone has an amazing and safe new years eve, I hope it's filled with family, love and laughter.
---
Ad:0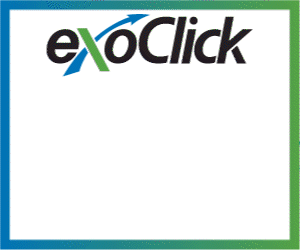 ---