Life through my spiritual eyes❤️
2018-12-30 09:54:46 (UTC)
Thanks Benedryl
Listening to: A podcast from "Loving bdsm".. This one is on "Resetting a Submissive's Noisy Mind"
Good Morning...
Slept really deep last night thanks to assistance from Benedryl Night Time. Woke and did my usual gym routine. My new gym friend wasn't there but she texted me as she was leaving the gym saying she would be there tomorrow if I was there. Had to pick up her son this morning. That's ok.. She told me every muscle hurts and I laughed saying that's a good thing. I told her I'll be there and I hope to see her. She assured me she will be :) good.. She's a nice girl.
Just want to say thank you to my friend here SS for the kind comments about me on His "Gym and Steak" entry.. He said "My online friend "M" messaged me today. She's cool. Weird but I always look forward to her messages now. We both live in different worlds in separate Countries but I've gotten to know her better. If she lived here locally, we'd be even closer and I'd invite her to my inner circle of good friends ( No actual invite and this is just a statement indicating that she is very special) . Friends that I've known for years. My little special clique that usually takes awhile for me to bring in but I sense something special about her. I understand her and the uniqueness between us makes her a very interesting person to get to know"
Then today He said "I am fortunate enough to have a new friend that understands me well. I'l just call her "M" for short. Maybe God knew I was taking too big a hit and he led her my way? I dunno but thank God I met her. You can never ever have too many friends"...
I agree, we both needed a friend during our recent heartbreak who understands our hurts and doesn't judge and it's been nice to have a friend and know they have no "secret or selfish motivations"..it's been a genuine friendship and I am thankful for it :)
It made a bad day better to read that so thank you! Today is kinda a rough day so really don't have a lot to write. I have a few things to do today then I am coming home, cooking, cleaning and laundry, fun fun..not. I was cleaning out my phone last night and came across some screen caps of conversations I had with my former, they were so sweet and caring. (He could be so loving in words when He wanted to but I always felt cared for when He took interest in my health and daily life). I deleted them as I know He wouldn't have wanted me to keep them. I kept them when we were together to look at when I was missing Him. When I deleted them..I cried.. How do you go from loving someone to hating them so easily and so quickly? I could never hate Him. He was my best friend :(
Anyways, I should get motivated, I need to run those things to the women's shelter and run to Walmart so I can get home and settle in for the day. Hope everyone has a wonderful day <3
---
Ad:0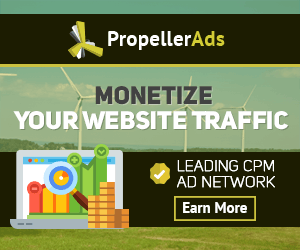 ---