Life through my spiritual eyes❤️
2018-12-24 17:24:28 (UTC)
We get naked but I can't undress your heart
Listening to: Private Parts - Halestorm (memories, this song I use to listen a lot)
Every time I try to get a little closer
You shut down and the conversation's over
I'm right here, but you leave me in the dark
Show me your private parts.
Give it up baby, what are you afraid of
Love sucks when you don't know what it's made of
We get naked but I can't undress your heart
Show me your private parts, show me your private parts
So it's Christmas eve and I am about to begin the festivities that await for the next 24-36ish hours. I should be excited and in my element but I can't get myself to feel the spirit. My family deserves the best of me so it's a "fake it til you make it" type thing. I will put on a smile and put on the performance of a lifetime.
Work was SO dead but my co-worker and I made it fun. My boss surprised me with a beautiful gift. That and a performance review prior to it. He told me I was one of His most valued employee's.. Responsible and reliable.. He then showed me a sheet full of positive feedback on my behalf of those I come in contact with on a daily basis in our business. I then was given a raise...wow..Merry Christmas! Made me feel good, appreciated and like I make a difference to my company. So work ended on a real positive note.
I met the Dom right from work..We both only had about 45 minutes so we met up for coffee, we decided to chat in His car instead of being so public, which I prefer as it's crazy busy out and my senses tend to get overwhelmed in crowds...He said the next few days will be busy for us both and He just wanted to connect before Christmas. I met up with Him, parked next to Him..got in His car and He handed me my drink and He said "wow you smell incredible" lol kinda odd but I laughed..but it eased the nervousness lol.
He was dressed casually, not in a suit like the last time I seen Him, jeans and sweater, jacket and ballcap.. He looked really good. I was just in black dress pants and blouse (from work)..He's a really nice guy. He held my hand and rubbed it with His other and He asked where I felt in regards to moving on. Told Him I am still struggling but I know I have to move on. He said His intentions is to be with me, have me as His..however long He has to wait. Felt nice to hear that and I teared up and He knew it so I looked away..He took His finger and placed it on my chin and turned my head towards Him and said "don't hide your emotions..You have shown me you give all when you submit. He was a lucky guy".. I had to laugh at that and said "I doubt He'd agree" and He laughed too then said.."Well, that's the submissive I want..you".. again He made me feel special. We spent about 45 minutes together before I had to go.. As did He.. We parted and I came home, showered..and now ready for the festivities.
I never thought Christmas would be spent without my former and as much as I hurt, life doesn't always go the way we plan. I have reasons to be thankful this year and I am.. I just know in the back of my mind I won't wake to a Merry Christmas bg". I will be reminded I made it on the naughty list this year and won't get my wish :( I'll do better next year Santa.
Well.. Doubt I will write tomorrow as I have a houseful in the morning then my family's for dinner.
I wish you all a Merry Christmas, I hope it's filled with love, happiness and family <3

---
Ad:0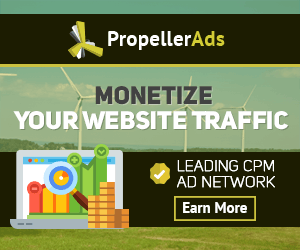 ---