Scream Above the Sounds
2018-10-22 22:53:31 (UTC)
Better
I have to start this entry by saying, jesus fuck, Arsenal played some incredible football tonight. One of the goals we scored was one of the best Arsenal goals I've ever seen. Perfection.

Today was better. One of my better days, for sure. The weather was great so I decided to go and get my hair cut because I had been putting that off for ages. The last time I had my hair cut was before I went to Sweden, which was like 2 months ago, shameful! My buddy Aaron bought me the new Call of Duty so we've been playing that tonight. I'm not a big COD fan in all honesty, Counter-Strike always had my heart. I had a lot of passion and love for that game. I was actually known a little bit in the UK scene, way back when. COD is weird, I'm still learning about it. They've got their own Battle Royale version and it's a lot of fun. It's crazy fast paced and just..non-stop action. So yeah, the long and short of it is...I owe him £40. He's going a bit wild with money at the minute because he's had his student loan. I'm trying to calm him down a little bit so he doesn't go too wild with his cash.

He's buying his ticket to come and see me next weekend, I can't wait for that. We had an awesome time the last time he visited, but he was going through a really bad break up so he couldn't enjoy it in full flow. He was in a really bad way. I'm so pleased he's in a good spot now. He's been one of my best friends since about 2012, he knows everything about me. He probably knows more about me than I do at this point. He was fading away and in a really bad way last year, and I didn't think he'd ever really recover. He downloaded Tinder for a laugh when he came down to see me last year and was just swiping girls for the fun of it. He kept it up at Newcastle and now he's been with his partner for about a year and a half or so. He's in a really good place, so I know when he comes down next weekend, it's going to be wild. He'll be at my house party on the Friday and then we're gonna watch WWE on the Saturday night. I'm kinda glad it's only for a few days because if he was down for a week, all sorts of shit would be going on. He's way wilder than me, he'd be trying to get me in strip clubs and all sorts. I'm that killjoy as well who wouldn't go, you already knew that though.

I've finished my assignment for English ready for tomorrow morning. I haven't done anything in regards to Social Science though, I don't really know where to get started. I've got tons of notes to help me get things going but I just haven't got the motivation or energy to make a start. Tomorrow afternoon will be a "recap" lesson and my two "college best friends" weren't in when the assignment was handed out, so they haven't started either. Hopefully we can just band together and all start writing things at once. I sent them my English assignment and told them they could take inspiration for it or even copy it or change the words or whatever.

College has gone so fast, I can't believe it's almost November already! I need to chat with my English tutor tomorrow and talk about Humanities a little bit more. I want to make a decision tomorrow on what I'll be studying next year, whether it will be English Literature AS or Humanities. The idea of Humanities could be interesting, I love the idea of psychology and sociology. Geography though? Nah! I hope this week goes quickly because I am super psyched for this week off! My parents will be away as of Monday so I'll be walking around the house naked, music will be blaring, booze is practically going to be on tap. It's going to be great. I'm almost nervous for this party next Friday though. I've invited so many people, far more than I would usually invite. I would never usually get more than 12-13 and there could easily be 20 plus coming to this. Oops!

I should sleep.

Edd

---
Ad:0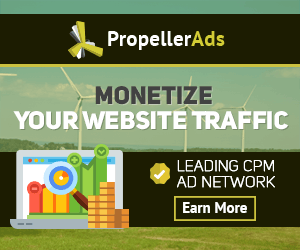 ---