Sarah Ashley
2016-10-04 00:00:00 (UTC)
My Life Blog
I wrote this over a year ago in my diary when I turned 18 and yes though most do not understand I willing submit to what happens to me I am 19 now and an adult I can make my own life choices. It is my life and my choice, if you do not agree I understand but please try to understand I feel this is what is best for me at this time and if I wanted it to change all I would have to do is change it. I know I am loved and cared for and that is what is important to me.
Hi my name is Sarah Ashley but I go by Ashley, and my best friends name is Ashley too, I hope the story doesn't get too confusing. and would like to share it with you all.
Let me tell you about last weekend and this past week, my alarm clock went off early last Saturday morning waking me up, I had been so looking forward to it, since it was Saturday and my best friend in the whole world was coming over later on to spend a week with me since we were out of school for a week and her parents were going to be out of town until next Sunday and they didn't want her staying by herself. We were planning on going out to celebrate me turning 18, I had turned 18 the day before but I was not allowed to go out and celebrate late at night because for one my parents made me go to church on Sunday which was the next day and, as I was reminded, because I still have a curfew. I thought when I turned 18 a lot of things would change but it doesn't seem a thing has changed, only that I am now 18 instead of 17. Me and my friend Ashley have talked a lot about us now being "adults" since she also turned 18 the month before and now I am "officially" an adult. But mom had always told me as long as I was under her roof I was expected to follow the rules and obey what she told me to do because it didn't matter to her how old I was she said that she would still paddle my bottom if I needed it, even if I was 25 or older. Or I could move out and make it on my own which I have better sense to know that I couldn't do that. Plus, I also have to do anything else she tells me to do which includes some other very personal things. One of the other things I am talking about is which I was quickly reminded of when I first woke up and realized I had on a very wet diaper. Mom has recently made me start wearing diapers again and especially every night to bed since I have been wetting the bed a lot lately. I was hoping she would not make me wear them this coming week since Ashley was coming over to stay. I was not allowed to take it off myself because mom felt the embarrassment of her taking it off or changing me might change my nighttime habits of drinking too much soda before I go to bed and that she also wants to see how wet I am each morning. That is her excuse for changing me anyways.
When my clock went off mom heard it and came to my room, opening the door she asked me if I was awake, though I didn't say it I thought, duh… my clock just went off.. she then asked me if I was wet… I don't know why she even bothered to ask because she was going to check anyways. I knew how I was supposed to answer her and said, yes ma'am, she then reminded me that she had told me that I had drank too much soda before going to bed. She then asked me if I had messed in my diaper as well, I told her no because I hadn't, that is embarrassing to admit but it has happened a few times at night since I am not allowed to take my diaper off and I have woken up early some days and have had to go real bad I have been informed since I have been put back into diapers that I am to go ahead and use the diaper for all purposes until she tells me different and that she will just change me. Back to the story, I told her I hadn't messed it and she asked how long it had been since my bowels had moved. I thought you should know since you change me all the time! I told her I hadn't been since Thursday morning and this was now Saturday. And it was true that my belly was aching some but I hadn't been able to do number 2, so she told me to leave my diaper on and that she was going to put a suppository in me to see if that would help matters. I told her since I was 18 now she didn't need to do that, because I could take care of it, but her stern look made me hush and I knew to do as I was told. She said roll over on your tummy and lay there until I get back. She came back with a suppository and came over to me unwrapping it. Then she slipped her hand down the back of my pajama bottoms and into my diaper with the suppository and told me to lift my bottom up a little and she inserted the suppository well inside of my bottom. She then said that should take effect in a little while and that when I did go I was to use my diaper and she would determine when I was finished. This was clearly NOT the way I had planned my day! I was allowed to get out of bed and start getting my bedroom straightened up because I had company coming over. I also wanted to paint my fingernails and toenails and get on the computer and talk to my friends on Facebook… But NOOO! Mom came back in and told me when I had made my bed and picked up my dirty clothes, which she reminded me wasn't supposed to be laying on the floor in the first place, that by the time I got that done she would have breakfast ready and that I could come eat. But after that she wanted me to wash the dishes and then wanted me to dust my bedroom and the living room!!! I did NOT want to hear that or do any of those things because…. I had OTHER plans. I told her I didn't think either room needed dusting and asked WHY did I have to wash the dishes??? She said, young lady you have about 2 seconds to change that attitude and get busy or I think you know what is going to happen! I knew what she meant and started making my bed but I did not like it one bit. After my bed was made I and I picked up my clothes I headed to the kitchen to eat breakfast, she had made one of my favorite things for breakfast, bacon and egg sandwich on toast. I got it and ate without saying a word because I was so mad, then I got up and started washing the dishes, (should say about halfway washing them when the suppository kicked in, I told mom I had to go and she said you use it right there and then finish washing those dishes, and then said here you can rewash these, because you are halfway washing them and laid the ones I had washed back over into my wash water, I said "Mom what are you doing" and she then reached down and popped me on the back of the thigh and told me there was more to follow after she had removed my diaper and cleaned me up. I was so mad tears started to come to my eyes but I fought them away and tensed up and when I tensed up that caused me to fill my diaper. I had to still stand there like that and finish the dishes while she was watching me. I think I pooped 3 or 4 mores times while standing there washing the dishes and I could feel my diaper was really full now which is totally embarrassing but since it was just mom there and she made me do it I just kept on washing the dishes.
After the dishes were washed and mom felt I was through using my diaper she sent me to my bedroom to start dusting and informed me she would be right behind me, but to go ahead and start dusting. I went and grabbed the dust rag and started halfway dusting my room, I hadn't realized I was stomping around which she hates it when I stomp my feet and I have gotten in more trouble and gotten more spankings for doing that than I can remember and I don't know why I still do that at times when I get mad. I also didn't realize that that mom had already came to my bedroom and was standing there observing my dusting, because I was too busy listening to my music with my earbuds. And I also didn't realize she was listening when I said under my breath but loud enough for her to hear that I thought that this is a bunch of bulls_ _ _ , and that I thought it was so d_ _ _ stupid to have to dust today and that I wish she would hurry the h _ _ _ up and remove this fully wet and full of mess diaper. Then I heard what made me jump.. SARAH ASHLEY!! When I turned around and saw her standing there with her hands on her hips, when she uses both names I KNOW I am in BIG trouble, I instantly hushed and removed my earbuds and said I'm sorry… mommy.. she said I heard everything you said and have already warned you that you were getting some more smacks like the one you got while ago and that you needed to change your attitude. But NO! You have decided you would not. And now young lady you are GOING to be sorry…I started to cry and she said save those tears because I am going to give you something to cry about in a minute.
It was then that I heard what I thought was the door in the kitchen open and close and thought dad must be back home from work, he works 3rd shift.
Mom then told me very sternly, not yelling because she never yells at me, but in a raised voice where ANYONE in the house could hear (remember that point because I am telling it for a reason) .. She said I am going to remove that dirty diaper clean your bottom and then I am going to take my paddle and give you a spanking you won't soon forget, she said I am going wear your little bottom out good… I pleaded for her not to but knew it was no use.. I said but mom Ashley is coming over and I don't want her to see I have gotten a spanking, I knew she would be able to tell if she saw my bottom that I had gotten a very sound paddling. Mom said "You should have thought about that before you copped an attitude and used that foul language!" Now lay down on your bed and let me get that dirty diaper off of you then I am going to take you to my bedroom and paddle that bottom good! I started to cry again but decided I WAS NOT going to give her the satisfaction of seeing me cry. So I laid there fuming while she removed my very wet and very messy diaper and cleaned my bottom just like a little naughty girl that I guess I really am.
I thought … I haven't heard dad again he must have went to sleep on the recliner or is being very quiet and is listening to what is going on. Mom finished cleaning me up which at my age is so very embarrassing and then she told me to pull up my pajama bottoms, which had come down to around my ankles while she removed my diaper and cleaned me up, and told me to go to her bedroom and wait for her while she disposed of the diaper. I pulled my panties and plastic pants and pajama bottoms back up, she makes me still wear panties over my diaper to help keep it snug and the plastic pants over them in case the diaper leaks, and went to mom's bedroom across the hall to wait on her. I should say I stomped across the hall to her bedroom. What I was about to find out when she returned made me want to crawl under the bed and not come back out!
Ashley my best friend has been over several times and has been informed she does not need to knock but is always welcome to come right on in because she is now like family. What I did not know and found out when mom returned was that it was not dad that I heard come in but that it was Ashley!!!
Her mom and dad had left earlier than planned so she had come early knowing it would be ok!! I was so very and totally embarrassed because I KNEW that she had heard mom say she was going to change my dirty diaper and then spank me, not just spank me but paddle my bottom good!! I quickly realized that she heard it all and sorry to say this embarrassing fact but as dirty as that diaper was no doubt smelled it all too and knew that mom had changed my VERY DIRTY diaper. Then mom informed me that Ashley was going to hear me get a very sound paddling!! I could have died and I begged her not too but mom said it was just too bad that my best friend was going to find out that I was still being spanked like a naughty little girl that I was!
Some things about my best friend, Ashley moved here to my town about a year ago and we quickly became very good friends, even best friends, because we have so many things in common. First of all and as you have already probably figured out both of our names is Ashley though it is my middle name. We both are very small for our ages, we are both the same age, well she is a month older than me, I don't weigh but around 85-90 pounds and am barely 5 foot tall actually 4'10 many people still guess me to be 12 years old! Ash, is the same height as me well maybe 1 inch taller but weighs the same as I do. Plus we are both late bloomers, I started my period late, much later than most I was like 17 and she did too, we even wear the same bra size that being an A cup! There are so many other things that we are alike in too but I can tell you about those later.
Because I am so small I do think that is why mom still spanks me like she does, which is bare bottom over her lap, because she can! I got my size from my dad, my mom is around 5'11" and weighs about 185 and is stronger than any woman I know. She can easily put me across her lad and hold me there while she wears me out and I can't get up until she is through because she will hold me right there.
I had shared a lot of things with Ash but had NEVER told her that mom still spanked me like a little girl and I surely had never told her that I still wore diapers. I thought me and Ash knew a lot about each other, but we learned things about each other this past week that neither of us knew about each other.
Now back to the story… sorry… After mom told me Ashley was here and that she was going to hear me get a sound spanking. She told me to get up (I had been sitting on her bed waiting for her) and get to over there to her. I watched as she pulled the chair back from the vanity and when I saw her open the drawer of the vanity I knew what she was going to get, and that was her paddle. That also told me that she was going to absolutely wear my bottom out. I wanted to cry and often did before she ever started the paddling but this time I had decided not to cry for two reasons, one was I did not want to give her the satisfaction of seeing and hearing me cry and two I did not want Ash to hear me cry! When I went over to where she had sit down on the chair she told me to get my pajama bottoms down. I evidently moved to slow for her liking so she did the honors for me pulling my pajama bottoms, panties and plastic pants down to about my knees to bare my bottom. She then pulled me across her lap and I reached back with my right hand to protect my bottom but she took her left hand and pinned my arm to my back. I then felt her raise her right hand and knew what was coming…. SMACK! Ouch! She was meaning business! I was determined not to cry but from the first smack tears began to well up in my eyes and I knew I had to fight to not cry. SMACK! SMACK! SMACK! Owww owww owww!! I couldn't help but respond to each smack… the tears were beginning to flow freely now and I knew I was at the point of losing the battle of not crying. SMACK! SMACK! SMACK! Ohhh ohhh ohhh After the next 3 fell I gave up trying not to cry and began to cry in earnest!! SMACK! SMACK! SMACK! SMACK! SMACK! SMACK! The paddling had begun without let up and now I didn't care who heard me cry! Wahhhh! I knew Ash could hear me getting a very, very, very sound bare bottomed paddling and I also knew she could hear me crying my eyes out!!! SMACK! SMACK! SMACK! SMACK! SMACK! SMACK! SMACK! SMACK! SMACK! SMACK! SMACK! SMACK! SMACK! SMACK! SMACK! Mom was absolutely wearing me out, she said she was going to paddle my bottom good and she was doing just what she said she was going to do!!! Wahhhhhhhhh! I was bawling like a baby and didn't care who all heard I actually even thought, not only is Ash hearing and know what is going on but the neighbors that were home since it was Saturday also knew what was going on!!! SMACK! SMACK! SMACK! SMACK! SMACK! SMACK! SMACK! SMACK! SMACK! SMACK! SMACK! SMACK! SMACK! SMACK! SMACK! SMACK! SMACK! SMACK! SMACK! SMACK! SMACK! SMACK! SMACK! SMACK! SMACK! SMACK! SMACK! Bawling and kicking my feet because I couldn't help myself, mom began to lecture as she spanked me. Saying are you going to listen to me, are you going to use that language any more in my house! SMACK! SMACK! SMACK! SMACK! SMACK! SMACK! SMACK! SMACK! SMACK! SMACK! SMACK! SMACK! SMACK! SMACK! SMACK! I was trying to answer with what she wanted to hear but could only concentrate on my bottom that was on fire!! SMACK! SMACK! SMACK! SMACK! SMACK! SMACK! SMACK! SMACK! SMACK! SMACK! SMACK! SMACK! She continued to spank and lecture and I continued to squall and cry and squirm what little I could and bawl and kick my feet. SMACK! SMACK! SMACK! SMACK! SMACK! SMACK! SMACK! SMACK! SMACK! SMACK! SMACK! SMACK! SMACK! SMACK! SMACK! SMACK! SMACK! SMACK! SMACK! SMACK! SMACK! SMACK! SMACK! SMACK! Mom did not care that Ashley was hearing me getting the spanking of my life and one that I would never forget, she was not going to stop until she knew that her naughty daughter had received the sound spanking that she so badly needed. SMACK! SMACK! SMACK! SMACK! SMACK! SMACK! SMACK! SMACK! SMACK! SMACK! SMACK! SMACK! SMACK! SMACK! SMACK! SMACK! SMACK! SMACK! SMACK! SMACK! SMACK! SMACK! SMACK! SMACK! SMACK! SMACK! SMACK! After the final flurry of spanks she finally stopped and let me up and sat there and watched while I did the spanking dance and bawled like a baby and furiously tried to rub the flames out of my burning bottom but to no avail. When she sets your bottom on fire with her paddle you cannot rub the fire out. She let me dance and bawl and rub for a minute then told me to get my naughty bare bottom over to the corner and stand there until she told me I could move and to take my hands off of my bottom and if she saw me rub my bottom anymore she would give me another spanking. I had kicked my pajama bottoms and other things off and they were laying in a pile at the foot of mom's bed, so I left them there and went to the corner still bare bottomed and still crying but not rubbing my bottom. After about 20 minutes and after I had quit crying but still had the snubs she told me to put my pajama bottoms back on and go take a shower but to my horror not to get dressed because she was going to put me back in a diaper!!! I knew better than to argue so I did as I was told. After my shower I went to my bedroom still naked and waited on her to come to my bedroom to diaper me then I put a fresh pair of pajamas on and went down stairs red bottomed and red faced to see my best friend.
More of the story still to come if you want me to tell it…
---
Ad:0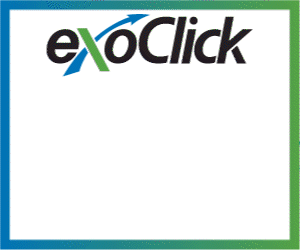 ---