tumbleweed
2016-04-01 22:17:49 (UTC)
Random Assortment - March 2016

NOTICE: This month was dull, music-wise.
Perfect Disguise - Modest Mouse
It's Saturday - Marcy Playground [I got sick of them rlly fast tho]
Ophelia - The Lumineers [reminded me of Pan's Labyrinth bc of the name but yea that was about it... and i liked that his voice cracked at some point in the song. voice cracks are good]
St. Joe On The School Bus - Marcy Playground ["they say ur mom she's a whore" was like my favorite part but yea not a huge fan of the song]
Hard To Forget - Natalie Evans [nice, pretty]
***German Motor Car - Margot & The Nuclear So and So's [so easy to listen to, which is why I think I kept replaying it]
Under The Moon - Natalie Evans
***To Roads To Go, To Roads To Go - Ugly Casanova ["why the fuck don't you speak in spanish then!"]
***Ballad of a Thin Man - Bob Dylan [this is a good, good one.. I don't know what's going on either, Mr. Jones. Never have, never will]
We Used To Vacation - Cold War Kids [I think I listened to this song last month too...? Anyway I like it a lot]
Trois Gymnopedies (Orchestral) - Erik Satie [yes]
Listening To Otis Redding At Home During Christmas - Okkervil River
***Wrapped In The Black - Clair Morgan
***Rogue Wave - Clair Morgan (!!!)
End Of The Year - Clair Morgan
***You Fucking People Make Me Sick - Swans
No Words/No Thoughts - Swans
[Insert a few Indian Lakes songs that I mostly skipped... They're good and all, but I just don't love 'em]
***Buckingham Rabbit - Silver Jews ["I don't wanna look poor anymore" ohhhkay this is a great song]
***Time - Pink Floyd
***Damn These Vampires - The Mountain Goats [on mah handz 'n kneaz;..... i don't know what that was, im sorry, it's half past ten and im taking a shit]
Heel Turn 2 - The Mountain Goats [mostly listened to this song for nostalgic purposes... How can I be nostalgic about events that took place last July??? That wasn't even that long ago??? What even happened in July at all??????... but um, "throw my better self overboard, shoot at him when he comes up for air" is kind of great]
***Dramamine - Modest Mouse [this month's anthem honestly]
***Dramamine (cover) - howsenselessdeath howpreciouslife [still not lovin' the username... still aware of the hypocrisy of such judgement]
Digging Holes - Icarus Himself
***Interstate 8 (cover) - Circa Survive
The Naming of Things - Andrew Bird
Title Track - Death Cab For Cutie
Typo - 764-Hero
***1996 - The Wombats [nostalgia!!!! also good for getting pumped for track]
***Your Body Is A Weapon - The Wombats
_____

I don't think I like discussing music. I can be all, "i like this song," and I can list reasons as to why I DON'T like certain music (most of my reasons are stupid haha) but I don't... like deep discussions on music. Not in person.
I like reading people's humble opinions online. But, like. When Adrian is all, "In The Aeroplane Over The Sea sounds like..." uh... what did he say. Perhaps, "...sounds like a lifetime in sepia," or something like that. Yeah, when he says something similar to the above, I just... meh. Thoughts worm their way into my head. It will taint the song(s).
Music is pure and I want to enjoy it. I don't want criticism on it's simplicity or shallowness... even though I literally criticize simplicity and shallowness whenever my mom asks me why I don't like listening to the radio in car. (But radio music is fine too – I can listen to it and enjoy it, just not for long periods of time)
Anyway.
???
---
Ad:0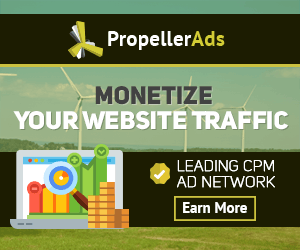 ---