tumbleweed
2015-10-31 13:29:22 (UTC)
Random Assortment - October 2015
October 31, 2015 Saturday 1:32 PM

Southern Snow - Radical Face
Silver Springs - Fleetwood Mac
I Would Hurt a Fly - Built to Spill
Untrustable Part 2 - Built to Spill
Ready, Able - Grizzly Bear
All I Need - Radiohead
Yeah Boy and Doll Face - Pierce The Veil
White Winter Hymnal - Fleetwood Foxes
Naomi - Neutral Milk Hotel
Pendulum - FKA Twigs
This Thing Between Us Is A Rickety Bridge... - Set Fire To Flames
Om Ma - Rocky Votolato
Dumb - Nirvana
Kuroi Ledge - A Lot Like Birds
No Nurture - A Lot Like Birds
Hand Over Mouth, Over and Over - A Lot Like Birds
Made Up Dreams - Built To Spill
The Man With Wooden Legs - From Indian Lakes
Breathe, Desperately - From Indian Lakes
El Amor Es Triste (Love is Blue)
Oigo Voces - Mima
Reasons - Built To Spill
Car - Built To Spill
Kicked It In The Sun - Built To Spill
Cleo - Built To Spill
Twin Falls - Built To Spill
You Are Light - Pavement
Spit On A Stranger - Pavement
Interstate 8 - Modest Mouse
Coats of Ice - Damien Jurado
Kissing The Lipless - The Shins
Whenever You Breathe Out, I Breathe In (Positive/Negative) - Modest Mouse
Singing Sores Make Perfect Swords - Built To Spill
Ballgame - Kevin Devine
Leaky Breaks - Manchester Orchestra
Elevate Me Later - Pavement
Randy Described Eternity - Built To Spill
Custom Concern - Modest Mouse
1991 - A Home. A Heart. Whatever.
Terrible/Perfect - Built To Spill
Search For More - From Indian Lakes
---

I've been listening to a lot of 90's indie music this month????? Also, From Indian Lakes is Liv's favorite band which is why it's on my playlist a few times. I don't love them but they're pretty good so yeah. Sometimes, I just feel like the lead singer's voice is lacking a bit.
So yeah. Built To Spill, Pavement, Modest Mouse... I like things.
---
Ad:0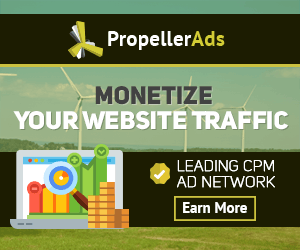 ---