tumbleweed
2015-09-17 15:56:17 (UTC)
IS MY ENGLISH TEACHER SEMI-FAMOUS? and Other Mysteries
"Edit The Sad Parts" by Modest Mouse
"Heart Cooks Brain" by Modest Mouse
Slow walk
It's land mine
It's coal mine
It's a bad thought
On the way to god don't know
My brain's the burger and my heart's the coal
*I'm trying to get my head clear
I push things out through my mouth I get refilled through my ears*
I'm on my way to god don't know or even care
My brain's the weak heart, and my heart's the long stairs
Inland from Vancouver shore
The ravens and the seagulls push each other inward and outward
Inward and outward
In this place that I call home
My brain's the cliff, and my heart's the bitter buffalo
My heart's the bitter buffalo
We tore one down, and erected another there
*The match of the century, absence versus thin air*
On the way to god don't know
My brain's the burger and my heart's the coal
On this life that we call home
The years go fast and the days go so slow
September 17, 2015 Thursday 3:57 PM

I'll make this kind of quick because I have other things I'd rather be doing.
Mystery 1: THE INVITATION
There's a bit of backstory here. I haven't talked much about my new daily life yet. I meant to do that... Some other time, hopefully.
Anyway. I have Art Tech fifth period everyday (which means from 11:30 AM to a bit after noon). Advanced Art Tech basically means our teacher, Mr TeaTray (I love the names I choose for people. They're little plays off their real names and I just chuckle to myself every time ahhaha), is supposed to teach us how to organize an art portfolio. It's a class that only people who like art take, basically, because it's the last available one (I've taken all art classes my school has to offer now, woot! What the hell am I going to do next year? Maybe leave school early...).
So anyway, the class is in this huge warehouse room because it's in the Technology Wing (AKA woodshop area). There are less than ten people in the class.
I take it with Adrian and Liv. At first, it was just Adrian, but then Liv dropped her lunch period (YES, YOU CAN ACTUALLY DO THAT) to take the class (she still gets lunch, just eats in art instead of the cafeteria).
Liv is so motivated???? She literally does everything she can possibly do? I wish I was like that, but I can only do so much haha.
Ahhh, I like them. They always make for interesting conversation. Although I do feel bad sometimes because Adrian talks a lot and so I feel like Liv gets drowned out?? Especially because most of the time, the things he says are great jumping off points for my strange tangents.
(BENJAMIN THE SPIDER!!!! I'VE DECIDED HIS BODY RESEMBLES A SUNFLOWER SEED AND HIS LEGS ARE DRIED FLOWER PETALS AND THE WORLD IS A WONDERFUL, WONDERFUL PLACE. Recape: Benji is a lil spider - actually, he's probably the size of my thumb - living between the glass and the screen of a window that is above our kitchen sink. The fella is an artist. An old cobweb of his hangs off the screen in the shape of mountains and that is true talent. I'M JUST SO EXCITED ABOUT IT.)
Onto the mystery: today, Adrian said he had something to ask me and I was, "Okay, what is it?" (Quoting myself wasn't necessary, was it? Damnfucker. OH YEAH. MY HISTORY TEACHER SAID um... "GIDDY DIDDY DANG" OR SOMETHING DURING HIS LECTURE BECAUSE THE TECHNOLOGY WASN'T WORKING.IT IS MY FAVORITE
REPLACEMENT SWEAR WORD EVER.)
Well, anyway, he said he had an extra ticket to a play on Saturday and asked if I wanted to go and I said I couldn't because I have a hike on that day and it's an all day thing (the play was in the afternoon).
That's not a lie, I really do have a hike. I invited Liv to come, too. She was so excited, awww.
Now, this situation inspired several mysteries.
Had I not been busy, what would I have said?
Did he ask me as a friend or...?
What play was it? (that's kind of irrelevant and I'll never know but still)
WHY would he ask me?
For the first one, I think I would have made an excuse anyway. I don't really like plays. I mean, I'll go, I've just never been a theater person. I get distracted and I hate having to sit still and be quiet and strain to hear some random people spout Shakespeare. Plus, they go so fucking fast that I can't understand! (I'm talking about Shakespeare plays here. I've been to a few and I'd rather read them beforehand because at least then, I'll know what the HELL is going on??)
(One of them was Much Ado About Nothing and I kind of just laughed when everyone else laughed???)
(I'm so lucky? I even saw a shakespeare play in NYC once with some famous guy and did I care? No. Times like these, I wish my parents didn't waste money on trying to culture me.)
I don't know if he asked me as a friend or not. I can't read him or make assumptions. But if he did, I still would've said no. I know I had a little crush on him a few months ago but even then, I knew the chances of us ever dating were slim. Not even because I really, really suck (sorry, self-deprecating, I know *sigh*) but because I just... don't.... date.
I have gone on dates.
But I don't... date.
I do not have a desire to date. Most of the time, I don't even desire another person's company, whether it be sexual or romantic. Friendly company is alright and I crave that more than I crave someone to kiss.
The dates I've been on have been one-time things and it was always okay because they were safe people - if I messed up, it wouldn't matter. That's different with Adrian. I'm pretty sure I like him platonically but even if it is/was more than that, I would say!!!! No!!!
Because we're good friends and I like him a lot and I've heard that excuse so many times. It always irritates me but I do understand.
Ah, whatever. Everything will be fine. I don't know why he would ask me. He has tons of other friends, I'm pretty sure. Moe, Mike, pretty much anyone he knows better than me. Maybe they all said no? Haha.
Something tells me that's not likely. But I can't make assumptions, so I will not.

MYSTERY 2: IS MY ENGLISH TEACHER SEMI-FAMOUS?
I have English eighth period and study hall ninth (last period). I figure I could probably get an early dismissal pass so I don't have to stay for the last forty minutes of school... I should do that. I've already left early a couple times.
That's not the point.
My english teacher is a legend. We'll call him Mr. Nathaniel Ray, even though you'll be able to find his real name on google easily once I tell you why he might be famous.
He really is a legend in my school, though. I feel like everyone has heard of Mr. Ray. Even before I started high school, Ethan used to talk about "Old Man Ray." Mr. Sandwich talks about him a lot too.
(SIDE NOTE: Mr. Sandwich put his bare feet near me today - I spend my lunch period in his room - and thought I said they smelled? I didn't, but he looked so serious and said, "They smell like butterscotch, I swear." That wasn't weird to me because he's said that so many times before but suddenly, I realized how odd that would sound to other people??? HHaha I love Mr. Sandwich.)
In freshman year, Laney and I were doing out Olympics of the Visual Arts project which required us to take photos of people and he was one of them. He struck a gansta pose (Old Man Rays, not Mr. Sandwich).
He's so weird, haha, and I love it because I understand the strange things he says so much???
It's like when I see something creepy and I'm so horrified and fascinated that I just want to be closer to it, I want it to be... me......
OKAY.
Old Man Ray was talking yesterday and he kept saying something like "with my book" or "when I wrote my book" etc., and then he was gesturing to these book posters on the wall.
I only recognized one of them which is The Trouble With Lemons. I've heard of that book before, but I don't know why or from where I heard it. It was published like eight years before I died. Was born! Damn. Eight years before I was born. I was going to correct that but I have my reasons not to.
ANYWAY, I FOUND OUT HE WROTE THAT BOOK AND THE OTHER BOOKS ON THE POSTERS. I SAW HIS NAME UNDERNEATH THE TITLES AS AUTHOR BUT I DIDN'T... CONNECT...... IT........
WHAT THE HELL
AND SO I WAS THINKING, "Jesus, I've heard of that book... Is Mr. Ray famous?? Or at least kind of famous???"
That is the mystery, people.
The problem is, Mr. Ray lives here. I might've only heard of the book because it's written by a local author.
I asked Mr. Sandwich if he was famous and he replied cryptically, as always, "He's famous in Germany."
Fucking Sandwich. WHY DOESN'T HE EVER JUST EXPLAIN THINGS?? WHY MUST HE BE SO CONCISE??? (meanwhile, I rant for two days about my English teacher. Conciseness does not exist in my world)
Sandwich also mentioned Mr. Ray is filthy rich or something. The Trouble With Lemons sold over a million copies. WHAT. WHAT.

WHAT THE WHAT FUCK?????? FUCK?
HE'S A RICH GUY... LIVING IN A POOR, DILAPIDATED CITY (in it's defense, it IS in the process of scraping itself from the gutter) AND TEACHING AT A BROWN FRICKIN HIGH SCHOOL??? I say brown but the exterior is actually kind of yellowish. Beige, actually. That's even worse, dammit.
MY QUESTION IS: WHY? ALSO: REALLY?
AND: HE'S FAMOUS? SEMI-FAMOUS? WHAT IS HAPPENING?
He has got to be my second favorite teacher so far. He's so funny and his long rants are actually interesting instead of dull???
Plus, he's super amiable all the time?? (He said it was from 38 years of meditating)
(THIS IS WHY I KEEP TELLING MYSELF TO MEDITATE)
Alright, alright.
I had more mysteries and more quests and more to say but there's pizza downstairs. Surely you understand.

PS:
YOU, WHO HELPED ME WITH MY "WHAT IS POETRY?" QUEST MOST RECENTLY - I LIKE YOU!! YOU MADE MY DAY!!! YOU'RE NICE!!!!
---
Ad:0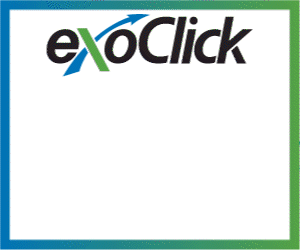 ---