tumbleweed
2015-08-29 00:46:42 (UTC)
I Should Be Asleep
"Nude" by Radiohead

August 29, 2015 Saturday 12:47 AM

I just sent a message to the site runner guy, but I doubt I'm going to get a reply because I've sent a couple messages before. I feel like he hasn't checked his mail thingy since May. Gosh, I'm just not good with words today, am I?
Okay, well, I'm writing again because I read a Charles Bukowski poem that struck me. (I don't know anything about poetry but I like pretty things)
--
"No Help For That"
There is a place in the heart that
will never be filled
a space
and even during the
best moments
and
the greatest times
times
we will know it
we will know it
more than
ever
there is a place in the heart that
will never be filled
and
we will wait
and
wait
in that space.
Charles Bukowski
--
"So You Want To Be A Writer"
if it doesn't come bursting out of you
in spite of everything,
don't do it.
unless it comes unasked out of your
heart and your mind and your mouth
and your gut,
don't do it.
if you have to sit for hours
staring at your computer screen
or hunched over your
typewriter
searching for words,
don't do it.
if you're doing it for money or
fame,
don't do it.
if you're doing it because you want
women in your bed,
don't do it.
if you have to sit there and
rewrite it again and again,
don't do it.
if it's hard work just thinking about doing it,
don't do it.
if you're trying to write like somebody
else,
forget about it.
if you have to wait for it to roar out of
you,
then wait patiently.
if it never does roar out of you,
do something else.
if you first have to read it to your wife
or your girlfriend or your boyfriend
or your parents or to anybody at all,
you're not ready.
don't be like so many writers,
don't be like so many thousands of
people who call themselves writers,
don't be dull and boring and
pretentious, don't be consumed with self-
love.
the libraries of the world have
yawned themselves to
sleep
over your kind.
don't add to that.
don't do it.
unless it comes out of
your soul like a rocket,
unless being still would
drive you to madness or
suicide or murder,
don't do it.
unless the sun inside you is
burning your gut,
don't do it.
when it is truly time,
and if you have been chosen,
it will do it by
itself and it will keep on doing it
until you die or it dies in you.
there is no other way.
and there never was.
Charles Bukowski
---
I almost disagree with the last one. At least with one part. The rewriting again and again... Although now that I've thought about it, I think I misinterpreted it. See, because I love writing. I don't want to be a writer

***
Hi! This is where you can make a choice. I accidentally go on a tangent right about here and my advice to you is to skip it (I won't let myself delete it, god knows why... Actually, I probably know why, but trying to figure that out would just result in another tangent. KOOL).
I'll get to the point at the bottom part.
***
(I used to want to be an author, when I was in sixth or seventh grade, but I realized that it - along with being an artist - was really impractical)
But I still spend a lot of time writing. Not just in here. Well, it used to just be in here. I kinda took a break from stories for a couple years, but ever since I was little, I've been writing. I still have a stack of notebooks from elementary school, full of all my bullshit story ideas. Actually, I think I threw some of those away. Do I regret that? Maybe not. I'm a bit of a pack rat. I apply too much sentimental value to every little thing. I refuse to throw away this painting Liv made for me, even though I don't really like the colors all that much, because I love her and I always want to have something that her hands touched. And she created that, too. Just that in itself makes me want to keep it forever. It's irrational to think something holds a piece of someone, but... I can't help thinking it does. Which is probably the same reasons I won't throw away the letters I wrote to Lily in the hospital. I really hate remembering that time
(although sometimes I wonder if that's the truth. I still replay those days in my head on occasion. Because that girl isn't really me anymore and I'm watching someone else's stupid mistakes with a sick fascination. It's one of those things where you want to look away, but you only end up staring harder)
OH JESUS CHRIST I WENT ON A TANGENT AGAIN. OH NO. GOD DAMMIT. SHOULD I DELETE IT? I CAN'T DELETE IT. IT'S ALREADY GONE OUT OF MY HEAD AND IT'S TOO WEIRD TO SHOVE IT BACK IN. I'M SORRY.
FUCK.
***
Oookay. I'm going to use bullet points because obviously I can't seem to exercise self-control when it comes to word volume. God.
-Bukowski said don't rewrite
-I'm pretty sure he means in an unsettled way. Like, trying to make it perfect.
-Before that, I had thought he just meant don't rewrite in general, I guess.
-But I like rewriting.
-Then again, I'm not a writer.
-So okay, maybe this was pointless.
-Sorry for wasting your time, thank you, okay, it's very late, IT'S ONE AND A HALF HOURS INTO THE DAY WHAT
Goodnight??
PS:
I'm starting to bruise a little below my eyes because I've been neglecting sleep.
Self - stop neglecting sleep. Just. Just go to bed.
---
Ad:0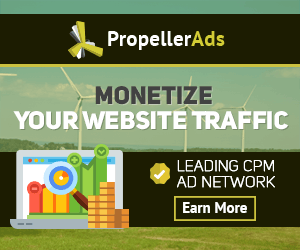 ---