can you not
2015-08-28 01:26:04 (UTC)
What they think?
Rio de Janeiro, Thursday, August 27, 2015
Ok, i came back. I'm feeling very tense right now. many homework i have not done and i'm not gonna do today. I can't stop thinking about Luke. I often wonder, does he think of me? Does he talk about me to his friends? He likes to talk to me? He does already missed me? I wonder what his friends think about it?
The last question is very important to me right now and i'll explain why.
on Monday the 24th, i was in the lunch line with my best friend Dan and my friend Lucy (not their real names them, of course). Anyway, i was laughing at something that Dan said, when 4 or 5 boys were looking at me and smiling. I recognized each of them because they are the Luke's friends. I ignore it and continued talking to Dan.
Few minutes later and i was already looking for the table that my friends were. When i found them, i realized they were at the same table that Luke's friends, only they were it at the end of the table and friends of Luke were at the beginning. To get where my friends were i had two options:
1. Go through the luke's friends.
2. Give a huge back, going through all the tables to get in my friends.
And guess what i chose? yeah, i walked as fuck.
Dan looked at me confused and asked me "What the fuck is that? You could have gone through those guys and gotten faster. You're stupid?". I explained to him why i made it and he looked at me like i was a crazy and said "You're weird ... But that's okay."
The Luke's friend is in hospital and he is without internet. He sent me a message today and said that was very hard to stand without talking to me. but then went to visit his friend in the hospital.
Every day i look for him at school, he said he always see me, but i can't see him. Strange.
Brittany was the excuse that i use to talk to him. Britt is my cat and i sent a picture of her for it. He said he loves cats, we already have something in common. But it's a shame we can't be together.
I intend to do my college outside of Brazil and it will stay in Brazil. If i have something with him i know i'll give up traveling and fulfill my dream. I'll not want to abandon it. They say i should not think too much in the future because i end up forgetting to live in the present. But it's inevitable to me.
Since i was 4 years i always wanted a pet but my dad wouldn't let me have one. Today i'm 16 and i adopted a kitten. In recent weeks, when i knew I would win a cat i had anxiety attack. It was a nightmare.
Well, That's all
Good night
- Brooke
---
Ad:0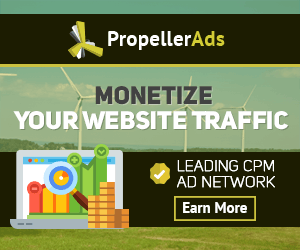 ---