tumbleweed
2015-07-28 16:46:41 (UTC)
Night Skies
"In Ear Park" by Department of Eagles [beauty]
All of us walk a long, steady line
And now that you're gone
I have nothing but time
To walk with your bags
Down to the docks
And sit in the grass
Right in your spot
In Ear Park
4:47 PM
"Our heads are just houses
Without enough windows
You say you hear human voices
But they're only echoes"
-Half Light I, Arcade Fire

"Come back! Even as a shadow, even as a dream."
-Euripides, Herakles (translation by Anne Carson, quote found on tumblr)

I don't meet a lot of people who feel the pressing on all sides. It's no specific person pushing them, it's just everything. It's how your life is supposed to be and how it is right now.
I miss being a really little kid. I think the little things, individual moments, make me so happy because nothing large is purely beautiful.
I am stuck with the sick feeling I get in the pit of my stomach when I go to the mall, when I see a name brand on my pants, when I hear about the factory workers. Why is it all so big? Why does it need to be so big?
Everything, amplified. Noise, light, people. Conflict, buildings, opinions.
Are they aware and okay with it? How can you be happy like that? I've heard of people who see it, and they're okay! And I've been okay too. The issue is, I'm a bit crazy right now.
Caroline calls her Pat. I never call her Pat in real life. It makes me wonder. I don't like the idea.
THINGS I SHOULD TELL PAT
-the paranoia (bugs in the corner of my eyes, but that was since last week)
-the world stress
-the life stress

I think I'm suffocating or something! I had a dream in which I willingly murdered a person. Dug a knife into her spine and watched her bleed. Felt the dull blade hit bone. I was okay with it.
In my dream, I was trapped with a man. I don't remember what he looked like. He said, "We need to do whatever we have to do to escape."
The captors kept giving us short essays to write, it was weird. Every time we'd finish one, we'd get another (haha APUSH).
We found knives, like the ones in my kitchen, and went outside where the guard was. The hallway was very wide. We didn't have to kill her. We did anyway. It felt necessary.
I'm not fit to be a friend ugh. I should just stop answering people. That way, I can just be alone and I won't mess up or anything. I don't want to hurt them. I wonder how long I can lie in bed before they make me move. I wonder how long I can lie in bed without making myself move. Probably not very long. I'd want to, but the thoughts would haunt me an
----------------
8:47 PM
Still haven't done my reading (my tummy is burning at the thought) but I am much better!!!
I'm all defensive, though. My mom keeps asking me if I'm okay, as she often does, but I keep getting all exasperated and saying, "YES, MOM, FOR THE LAST TIME I'M FINE. I JUST FED THE CAT. YOU WATCHED ME WALK UP THE STAIRS AND CLOSE THE DOOR BEHIND ME. WHAT COULD I HAVE POSSIBLY BEEN DOING TO SUGGEST I WASN'T OKAY??? I WASN'T EVEN THINKING ABOUT ANYTHING???"
I didn't say all that (i just said i was fine) but it's the truth. She's asked me like ten times. One of those times I told her I was stressed out but she just walked away so what's the point, you feel?
I feel good, though. Writing is soup for the brain. Obviously, I've been writing too much because that last sentence was shit, ahhah
Liv is nice to me, I love her a lot again, isn't that nice? I missed loving her this much. Me and my damn hypocritical thoughts. Here I am wishing she'd stop resenting her cousin when I resented her for a couple months. I wasn't aware of it but I mean whatever.
------------------
July 29, 2015 Wednesday 12:51 PM
I keep having really weird dreams. Like, they're either really romantic or really creepy. I expected last night's to be a horrifying one (because I had been thinking a lot about dead people and earlier I saw pictures of a real person who had been torn apart in a plane accident... no it was just not okay and god why do we have so much flesh??? ughhghghhg) but it turned out to be weirdly romantic??
Okay, so first, lemme tell you about a weird dream I had last week, right before I went camping. I had been sitting on a lawn with Laney and Lily, near this nice blonde guy. As the night went on, we had lil things in common but didn't really speak to each other until we all got up and started walking away which is when I think he asked me out?? Not sure. But then some HUGE disaster occurred and we started running. His name was Patrick. Patrick whipped around and was like, "Oh, shit, I forgot my phone." And so we ran back to where we had come from but when he got to his phone he kept running and would turn back and wave me towards him.
This little kid was just there, taking Patrick's phone, so expecting him to wait, I followed the kid and talked to his mother in spanish (even my dream spanish is kind of broken sigh. i should go to Nicaragua so my speaking gets more fluent). I got the phone back but I couldn't find Patrick.
Apparently, it was an annual thing so I zoomed forward to the next year and we were searching for him, with no luck.
I think at some point, I almost had a threesome (two girls one guy)? Unfortunately, I got distracted haha, so the dream sex ended abruptly. It didn't even reach the point of sex, actually, we were just kissing.
SO TODAY'S DREAM.
I was attending a new school. I really need to stop reading Harry fucking Potter fanfictions, this is a PROBLEM, JESUS CHRIST. I JUST MISS THE HARRY POTTER WORLD OKAY???
No. I'm going to read bad fanfictions with gay lovers who give birth to babies for the rest of my life.
Anyway... I think it was a boarding school. But anyway, I'd been chosen as Head Girl and I forget who Head Boy was, but I knew him.
So I went to all my classes and then there was a weird ballroom type thing. I was sitting on the floor and people were moving and dancing around me, but I didn't feel awkward or left out. It was okay.
Whenever depressed-hispanic-kid passed by, he'd rub my back and say, "relax," or something which I thought was strange because I was perfectly okay. I did enjoy the back rubbings, though, that was nice.
When he was done dancing, he sat near me with this girl and then later moved to be right next to me, only we were lying down now, looking up like we could see the sky. Maybe we could.
He asked me what was up and I answered the way I probably would in real life, "Just thinking."
He asked about what and I said, "....Annnnd I forgot. So who knows."
I expected him to leave me alone after that because obviously my conversation game was not up to par, but this was a dream so nah, things are NOT that simple. If only real life people would bear with me in this way, sigh.
Anyway, he like took my hand and kissed it and I remember thinking, "his lips are so hot." Not as in attractive, they literally felt scalding. Not unpleasantly, though. Then, he kissed my ear and I giggled because he kissed the part where you hear and it always make a really loud sound which reminds me of my mom. That was how she used to kiss the side of my head.
So he moved and kissed my earlobe and neck and then I turned my face and suddenly, we were kissing??? (don't get me wrong, it was lovely... but why, why, why were his lips so warm???? did he have a fever?) And then it stopped and I woke up.
I don't even like depressed-hispanic-kid that much and I haven't seen him in like two months?? I don't understand. He's not a bad guy or anything (as far as I know) but if my dream had to choose someone from my actual life,
I would have expected someone very specific to have been in his place.
I ALSO ALWAYS FEEL BAD DREAMING THAT WAY ABOUT GUYS WHO HAVE GIRLFRIENDS. I AM SORRY, MYRA. I AM NOT INTERESTED IN YOUR BOYFRIEND, OKAY. I DON'T KNOW, MAYBE MY BRAIN IS LONELY.
Which sucks for IT, because my current self esteem is not fit to be with another human being so.
I'm getting better again (it must have been the pills I couldn't take this weekend) but I'm going to ask Psychiatrist Lady to be medicated for anxiety next time I see her because I am still nervous/paranoid as hell???
I really suck. I just want to abandon all my friends and live alone ("go live on that island where Bjorn lives!" said Caroline, "It's, like, off the coast of Greenland or something." Who is Bjorn??)
Just, ugh. Okay. I'm done. I feel pretty okay. I still have a shitload of reading to do but I mean :) :) :) If I end up failing, what are you going to do? FUCK IT. Put me in the easy history class
DID I TELL YOU THAT OVER THE WEEKEND I GOT TO PICK OUT CONSTELLATIONS???
I'M LEARNING CONSTELLATIONS.
SO I PICKED OUT THE BIG DIPPER (EASY PEASY) AND ORION AND CASSIOPEIA (difficult name to spell) AND NOW I MUST LEARN MORE CONSTELLATIONS BECAUSE THE SKY IS MY FAVORITE, FAVORITE, FAVORITE THING.
IT REMINDS ME OF PLEASANT PEOPLE AND THINGS AND I JUST, I MISS IT.
---
Ad:0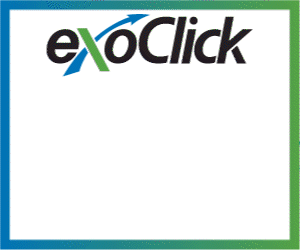 ---