tumbleweed
2015-06-19 21:35:07 (UTC)
(o.o) This Is What You Do

"There, There" by Radiohead [wow I love this]
9:35 PM
I probably won't post this until tomorrow, I feel bad for barraging the world with my incessant stream of thoughts, haha.

Yesterday, Olivia said something about how lately she'd been really nice to bugs, hadn't killed them and things. And you know what? The same with me. Even spiders. I see a lot of bugs. I go outside, they're everywhere. And somehow the flies and moths get in the house. I used to make a game out of murdering them with the fly swatters, but now I just feel bad. And even if I see a spider in my path outside of the house, I avoid stepping on it.
It might just be that Alexis is influencing me, haha. Alexis is one of the most positive people I've ever met. In that way, she actually kind of reminds me of Elise. I've known Alexis awhile, though, and we've gotten closer throughout the year which is nice. We only became friends this school year for some reason (the reason is I am shy).
Alexis is trying to incorporate Buddhism into her life (either that or she IS becoming Buddhist, but I'm not sure). Anyway, I like that a lot.
Oh crap, I'm nauseas. Whyyyy.
Oh yeah, we just went out to dinner to celebrate my dad's raise. It was just to a diner, but whatever. I wish I didn't eat, I feel so sick now.
I don't know why, but I just hate the idea of eating lately. That's out of the ordinary for me. I love food. I love putting it in my stomach. Food is amazing.
But??? I've just been so... everything is soo... unappetizing.
I ate that chinese food earlier and that was kind of gross. I ate ice cream because I wanted something sweet but, oh god, that left an awful taste in my mouth and I don't think I ever want ice cream again. Plus, I ate a bit of macaroni salad and some of a sandwich for dinner. My stomach hurts.
But my lungs don't feel as horrible.
The flickering happened again, though. Makes me think I'm crazy. No one else saw it. The darkness for like a split second. WHat is that? It happened twice in succession this time.
One blink, no. Two blinks, yes.
If I were paranoid, if I were a bit off today, I'd think someone was trying to communicate with me.
But I'm not. This is something I experience every few weeks or every few years, I don't know.
No one is trying to tell me anything.
Lips of mine are soft.
oh! I got feedback complimenting my diary. That was nice.
On the way home, I was making weird sounds out the window of the car. Caught the eye of a boy on a bike. He grinned at me and made a gesture that was either his hand raising in a wave or making the jacking off symbol thing.
I choose to believe he was waving, haha.
A few days ago (or maybe it was today? This morning is so far away), Lily told me that sometimes she sleeps in the back seat without seat belt on because it's too uncomfortable. I said, "Lily, no! Wear your seatbelt! Otherwise, you'll fly out the window and hit your head and die."
This is what I said, without even really thinking about the words, and it stung a bit.
She just laughed, though, and it was all okay.
---
10:43 PM
"Fly high," they said.
It sounds empty, but they probably believe it.
I don't know why this idea causes me so much grief.
I don't know why there is so much grief.
God, I wish I knew, I wish I knew, I wish I knew, and I wish it was all different now. Trade it all for that moment. Trade it.
I'm kind of mad that I was so far away all the time. Jealous of people who weren't.
Tired of thinking about this, tired of feeling like this. It's always on my mind. Stop the crying, it wouldn't have been approved of.
---
June 20, 2015 Saturday 10:55 AM

Man. So far, today has been... weird.
I woke up some time before ten to a couple texts. One from Laney.
One was from Lily: I NEED YOU TO WATCH CRIMINAL MINDS RIGHT NOW AND GO THROUGH REALLYFAST AND IM SO SAD
to which I replied, "womAN U NEED SLEEP"
Lily: IT BROKE MY HEART. I CANT SLEEP WITH A BROKEN HEART.
Me: WHAT SEASON R U ON
Lily: UM UM. LEMME CHECK
LILY: midleish of season 8
ME: LILY that's like sixty episodes ahead of me
LILY: WATCH QUICKLE
Me: THATLL TAKE ME MORE THAN TWO DAYS OF STRAIGHT NETFLIXING
Lily: YES? Your point???
Me: LILY I DO NOT HAVE THE PHYSICAL ABILITY TO "WATCH QUICKLY"
She told me to use my powers. That woman, haha. I might watch some criminal minds anyway. I stopped a couple months ago (at season 5, I think) because the episodes and seasons are so loooonnggg and sad. I did find it super interesting, though. Psychology is cool, people.
After I woke up, I lazily read the rest of this really cute Harry Potter Fan Fiction. Yes, yes, we've established, I have an obsession, I know. BUT IT WAS CUTE, OKAY? I do think Harry was a bit too smart. Actual Harry was just not as witty. And he definitely did not know that many large words. He bantered with Hermione flawlessly, what???
But it was cute and I kind of ship Hermione and Harry, now, which SUCKS because they're not a thing.
(YAY ALEXIS AND POLARIS CHEER ME UP. I'M MESSAGING THEM NOW AND WE'RE TALKING ABOUT... CHEESE CAKE??? AND CHEESE HATE)
I'M TYPING THIS OUTSIDE GUYS!!!! I'M ON MY BACK PORCH, SITTING AT OUR OUTDOOR TABLE TING THAT MY MOM GOT OFF CRAIGSLIST LAST YEAR.
I took my pill, like a good girl, but I'm sad still, probably because this is not that kind of sadness, the kind that dissolves in water. April just went inside.
I thought I was going to have a nightmare. Before I fell asleep, I was imaging vivid things. A thousand voices whispering her name. Vicious. A woman with a gun, her face was wrong... It wasn't the way a person's face should be, there was something plastic about it, something very manufactured and emotionless. Her eyes.
She pulled down the skin below her eye, I could hear the membranes stretching and tearing. It was bright red. Maybe she was going to peel it down, down, down.
I cried after the fan fictions. I want to stop saying her name, thinking it.
I read like a month of her life yesterday, so that's probably why it sucks so much right now, but... It's selfish. Selfish sadness, like, I want her back so I can be better and that's not fair. I should want her back because she's honest to god a better person than me, and she is someone I thought would grow up to change the world. I want her back for those reasons, too, it just feels like right now, the selfish one is dominant.
And!!! And!!!
Peer Leadership doesn't start back up again until July. That's only two weeks away but I need someone to talk to. I haven't had an appointment with my therapist, Pat, in like three months and Psychiatrist Lady just doesn't care, she spends five minutes with me and my parents are in the room. How the hell can you give someone medication after that?
I have a hard time talking to people about this unless I know it's their job to listen. Peer is helpful that way, it's our assignment to listen and be listened to. It takes of that burden of making people feel bad because I feel bad. I really don't want to do that.
*screams and smiles crazily*
I'M OKAY THOUGH WOW WOW oKya. I gotta learn how to deal with me negativity :///// and not just bury it under good things because it's not getting resolved and I kind of want it to go away.
It smells so good out here and my neighbors have chickens. Also ducks. I don't know where those ducks came from, but yeah.
I'm going to go make coffee. Sorry for being a weird mixture of things, today. You're going to get to hear a lot of my bullshit today
OH SHIT I HAVE TO GET READY, I'M GOING SOMEWHERE.
---
Ad:0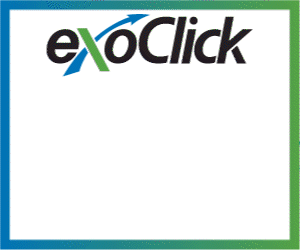 ---