tumbleweed
2015-06-19 14:06:43 (UTC)
Some Ranting

2:06 PM
WATCHING FRIENDS, MONICA JUST GOT A SCRATCH ON HER CORNEA (that happened to me once and I had to put in antibiotic eyedrops) AND HER DOCTOR SAID, "you'll have to wear a patch" AND SHE SAID LIKE A PIRATE AND IT REMINDED ME OF THIS GREAT PICTURE
http://be-yondrepair.tumblr.com/post/121063827469
WHICH, IN TURN, REMINDS ME OF THAT ONE CONVERSATION I HAD. THAT MAKES ME SAD TO THINK ABOUT BUT ALSO HAPPY BECAUSE THAT WAS SO MEMORABLE AND GREAT WOW???
---
I ate some leftover Chinese food and drank some cold coffee. It was alright. I'm tired. I wasn't that hungry but I kept thinking about our leftovers in the fridge and plus I was bored.
I'm going to eat ice cream later.
A couple weeks ago my parents bought a freezer. It's very useful because we have a lot of frozen stuff and so we always have to skip buying frozen foods because we don't have room in our refrigerator. God, I hate that word, why is it spelt with a D???
Anyway, yay for freezers and ice cream.
I need to make friends. I want someone to ask me to hang out with a group of people. I don't feel like hanging out one-on-one with anyone.
I believe I have a party to go to tomorrow. Rushmore gave me an invitation. I was supposed to RSVP, like, last week, though and I don't want to show up unannounced.
Reminds me of that scene from Clueless where she's in debate class talking about her Garden Party.
People came who, like, SOO did not RSVP!
WHY AM I SLEEPY. April is, too. She's napping, body on the wood floor, head on the rug.
My house is so weird and cluttered. I don't mind completely, though. I just hate that it smells like pee. It's not April's fault, though. That's what failing kidneys do to you. I'm not about to confine her to the basement so I guess I'll just have to get used to the smell.
God, am I going to walk into my house right after she dies, smell the pee, and just cry? Haha... That's kind of funny and kind of sad.
---
I KEEP FORGETTING TO SAY THIS.
Before classes ended last week, I finished Post Office by Bukowski.
I loved it, oh my gosh.
I have a lot of quotes to share but I don't feel like going to get my notebook quite yet.
Caroline and another diary user, Blue, both said they found Ham On Rye (book before Post Office) depressing.
Which is weird because I don't remember finding it depressing??? (I also thought I didn't find Holden Caulfield annoying, though, so maybe it all has to do with "the faulty camera in my eye") Maybe it was just the author's attitude towards the bad time in his life.
Because I have to say, Ham On Rye has some pretty sad stuff in it. He was bullied, abused, ugly, and mean. But there was something about him.
I think I'll re-read it once I finish the series. The last book is Women. Mr. Sandwich was going to let me borrow it but he's forgetful.
---
MORE FRIENDS STUFF (i really hated that show but I keep binge watching it, I can't stop)
Monica (my fave... other than Phoebe and Chandler... Okay my third fave) is inviting her ex-boyfriend's (who was much older than her) son (who Monica is kind of crushing on wow) to Thanksgiving dinner and Rachel said,
"It's sick! It's like inviting a Greek tragedy over for dinner!!!"
AND YES I AM VERY INTO THIS BECAUSE SHE IS SO RIGHT. I hope that wasn't too confusing haha. I like anything that refers to Greek myths.
---
3:24 PM
wow i just found out what the "i used to [blank], then i took an arrow to knee" thing was from???
WOW
See this is what happens when your childhood is void of video games.
ALSO: The Bends, an album by Radiohead, has this guy/statue thing on the front and I just realized - after having liked Radiohead for like three years - THAT THAT ALBUM COVER IS REALLY CREEPY.
ESPECIALLY THE OPEN MOUTH
OH MY GOSH
---
3:36 PM
What does it feel like to have felt god in the room?
I am spiritual. I don't believe in god or ghosts or anything that doesn't seem to make logical sense, but I still feel the urge in myself.
I think that urge is in everyone. Not because there is a god, but because that is how we have survived for thousands of years.
That's why we have emotions, too.
!!! That actually makes me excited. I never understood why people FEEL things, why it was advantageous at all, but I read a book called The Sociopath Next Door. The book was mostly about the nature and habits of sociopaths, but part of it explained why sociopaths exist and why we aren't all sociopaths.
You'd think with their "every man for himself" mentality, they'd be ruling the world BUT, BUT... They could never survive. This is because people with emotions tended to care about other humans. They took care of these people. With this support system, you were more likely to survive and go on to have kids.
And so, natural selection killed any chance of sociopaths being the most common thing.
ANyway, I think that's how it is with spirituality. Those who believed in religion were less inclined to die.
Speaking as a person lacking religion, I'd say it's difficult. Sometimes, I wish I believed in a higher power. It might make me feel a bit less responsible for how things have turned out.
So it could just be that people who were more spiritual survived in greater numbers and eventually, that part of us became a biological thing.
I think, generally, it's a good thing. It's a beautiful thing. I like having that part of me that can entertain the idea of some else being out there.
I am not saying god does or does not exist, but if he doesn't, than the above would be my explanation for those connections we think we feel.
Still, I've never felt a connection like that. If I had, I might actually believe he is a thing.
I don't know how this could have offended anyone, but if it did, I'm sorry and can you let me know what it is that I said?? Because I can probably defend myself. I really did try to make this as inconclusive as I could, because its just a theory and I don't want to force anything on anyone!!!
---
I wonder who still reads this thing? You should tell me because I want to be your friend.
---
MORE TO COME. I'M BORED, PEOPLE. GET READY FOR LOTS OF THOUGHTS, ALL THE DAMN TIME.
---
Ad:0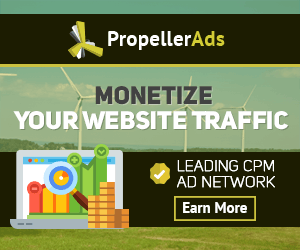 ---