Story of a Girl
2015-02-17 16:41:50 (UTC)
He's hiding something
Ever since he moved back, I've had a suspicion that he was hiding something from me. Maybe not hiding something specific from me, but he was acting differently. He's behaved a LOT differently than before... Being NICE to ME was the biggest hint. If I fell, he'd laugh at me. But now, he's actually lending me a hand. If he wasn't interested in the cafeteria food, he'd go out to get actual food. But nope. "I guess I'll just have to eat this shit." The fuck is wrong with him? That's not the Stephen I met in detention, the one I hated! I want to go back to us hating each other, not being good friends. I want the old him that would make fun of me.
Could moving to Texas have changed him so drastically?
Hell fuCKING no.
I know he's hiding something. He couldn't have changed so much in just one year... It's all an act, & I'm onto him.
And I'm right.
I was walking with him at lunch today because he honestly never leaves me alone anymore.. I kind of just gave up on scaring him away. Oh well. Anyway, I don't remember what I said but I guess I triggered something because he flipped out on me. I mean, FLIPPED. Like, people stopped to stare at what was going on. I think someone may have been recording, or maybe I thought they were. And then he got quiet. After like thirty seconds, he just looked away & apologized for flipping out. Well, it was more like he apologized for scaring the crap out of me because I kind of shrieked a little. I apologized for pissing him off but he was like, "Yeah, whatever." He was still sitting with me, but he wasn't saying anything. THAT'S WEIRD. HE ALWAYS HAS SOMETHING TO SAY.
But ya know what?
I was happy.
I FINALLY caught a glimpse of the real Steph. THAT is the Stephen that I've been craving to see ever since he moved back. And I finally saw his true colors when he flipped. He called me a cunt nugget; something he's always called me since we met up in that detention room. He hasn't called me that until today.
Oh man.
I missed that about him.
But yeah, he's hiding something, & I want in.
Also, I met his girlfriend for the first time! I remember reading somewhere on Facebook that the seniors always go for the freshman... YEP. I guess if people didn't know about us already, they would have thought that El was creeping up on me as a freshman, but now that he's gone, it's all in the past. But now Stephen is the senior, & his girlfriend is a freshie. She's okay... I GUESS. She is what is called as the Freshman Sloot Sloot. And it kind of bothered me that he was dating HER, of all the other girls in the school, but I wasn't gonna tell him that. I don't think I'll ever tell him that. She's nice, I guess... but like I said, he could do better. I don't think he even likes her. I mean, if his dick is being sucked by a girl, does it really matter which girl is doing the sucking? And she's getting D. As long as she's getting some, it doesn't matter who's D it is. When we left, I told him he was gonna get gonorrhea & he spit out his water.
ALSO.
My softball coach called me into her office & she told me my mom called & I would be getting kicked off the team because "I was needed at home." WHAT THE HELL, MOM. WHAT THE HELL. NOT A QUESTION, I'M IN AWE. I already know why she did it but I didn't think she'd actually call.
So I guess I won't be able to threaten people with my bat.
I might join the Women's Archery intermurals, or whatever. Except this year, a male is hosting it... & he's my chemistry teacher. And I think he hates me. I was in archery last year but I quit after one day of using the arrows; my English teacher was there learning to use a bow & arrow, & she would, like, stare at me... URGING me to hit the bull's eye. I felt so uncomfortable so I just quit... Plus, the two times that I uses the bow, I never hit. We were using really cheap equipment & the arrows were just bad. Our entire safety was just suaidoaoqoLLxnauiqozmmKwo. It was a wreck; the arrow almost went through my hand. I was holding the arrows but I guess I wasn't holding them high enough because they always fell.
I dunno, maybe I'll stick to archery. My teacher is just showing us videos on YouTube & then he expects us to know EVERYTHING there is to know about it. So yeah, I dunno. I have to make room for band, too. I don't think I'll be able to balance things out because both things fall into the same day at the same time.. Yikes.
But if I don't do archery this year, I can always wait until next year. The school I MIGHT be going to has better equipment (but our safety is just as bad, HA) so maybe I'll join theirs instead.
SPEAKING OF NEW SCHOOL, I asked my dad if I could switch schools.
Me: Hey dad can I switch schools?
Dad: Where to?
Me: *school name*
Dad: Try again.
Me: What do you mean, "Try again?""
Dad: Not that school, nope.
Me: But the BAND. Oh my god, the band.
Dad: Try. Again.
LIKE, DAMN. I DIDN'T EVEN GET TO FINISH SAYING THE NAME OF THE SONG & I'M ALREADY BEING REJECTED.
Yeah, it used to be a prison, SO WHAT?
THAT BAND THO.
Holy shit.
That band.
WOOOOOO.
My cousin got bullied there his freshman year, & then he moved to my current school & he graduated top of his class.. That's why he doesn't want me going there.
But wouldn't he rather I be happy with my middle school friends than this school, where I don't have good friends? Wouldn't he rather I be happy in a surrounded environment than at this school, where I'm not accepted by my peers?
I guess not.
But I'm gonna do whatever I can to make sure I switch schools.
Gonna end this entry here because I honestly forgot what I was writing about. I'll probably read this later in a few days & realize how stupid I sound. Yuuuuummp.
OH.
There's a varsity game in about two hours but my call time is an hour & thirty minutes. I don't want to go, but I guess I should. My mom said she'd come support us but... NAH. It's literally just 90 minutes, can she not stay there for that time? It's not like she's doing anything better at home, but whatever. At least she's been to ONE football game, unlike my dad, who's never been to any of my band events.
Edit: 5:16PM MY MOM JUST SAID MY DAD WANTED TO KNOW WHEN THE BAND THING STARTED. HE MIGHT BE COMING SO I TAKE EVERYTHING BACK THAT I SAID ABOUT HIM. DAD COME SUPPORT US PLEASE & BUY ME FOOD DURING THE BREAK PLSKTHX
ALSO, WEAR OUR SCHOOL SHIRTS & MAKE SURE YOU SIT BY OUR BAND OR ELSE YOU'LL BE SITTING BY THE OTHER SCHOOL & PEOPLE FROM OUR SCHOOL WILL HATE YOU.
---
Ad:0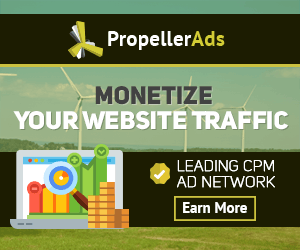 ---