tumbleweed
2014-12-13 14:16:31 (UTC)
Yesterday

"Portuguese Voices" by Sparks Alaska [my current favorite song. It vaguely reminds me of Travel Song by Someone Still Loves You Boris Yeltsin]
And as a young boy, you were just an older man
You're the cold chill left in the summer sand
You're a young mind, old head in disarray
And please, god, please no novocaine
Of course I don't think that you can take much credence to what I say because the shifting patterns of things I see and feel around me
....
Calm down, you know you gotta breathe in
And they speak in a [unknown] of voices
Far away from home with no return address
And you're a letter never opened and never read
Never read

December 13, 2014 Saturday 1:29 PM

I'm! So! Happy!
I love days like this. I think I'm pretty when I first wake up. My hair is all over the place and I wear glasses but I look real, I look like a photographed moment, a polaroid someone left in a dusty box. All that's fucking cheesy but I don't care because the way people look when they first wake up is my favorite thing.
Also, I am wearing white pajama pants so when I climbed out of bed (literally climbed out since I have a loft bed and if I were to roll out, I'd probably break my neck) I noticed that my skin is such a nice color.
It's tan and smooth and god, you'd be so lucky to touch me.
Okayy.... See, I hate that my self-esteem fluctuates so wildly. It goes from
"Don't look at me, don't talk to me, I'm a piece of awkward shit, I will only disappoint you."
to
"I'm amazing and hilarious and annoyingly sarcastic and gorgeous. Ugh, I love myself."
It's in between sometimes but it's never at the high end as often as I want it to be.
-----
7:28 PM
I've taken to writing a couple times a day and just publishing the entire thing when I'm done.
I love this song so much.
I connect most with the parts of the song I posted up there but I'll post them again down here because I feel like some of y'all are probably too lazy to read them.
"And as a young boy, you were just an older man
You're the cold chill left in the summer sand
You're a young mind, old head in disarray
And please, god, please no novocaine
Of course I don't think that you can take much credence to what I say because the shifting patterns of things I see and feel around me
....
Calm down, you know you gotta breathe in
And they speak in a [unknown] of voices
Far away from home with no return address
And you're a letter never opened and never read
Never read"
I love ALL oF THIS, it's so fucking beautiful.
I read too much into lyrics sometimes so I won't explain every single detail that I got out of the song but I do like, "You're a letter never opened and never read" because I feel that way a lot of the time.
No one has ever really fully known me in that really intimate way and so I guess I'm untouched. That's okay but in the song, it sounds really sad.
Damn it, I love my blog (I say that daily but still)!!! ALL THE PICTURES AND GIFS AND QUOTES ARE SO BEAUTIFUL.
I'm going to go draw stuff

---
Ad:0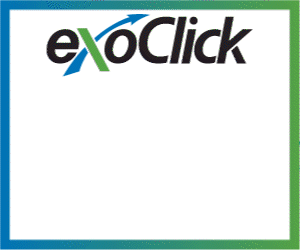 ---