tumbleweed
2014-11-24 18:09:43 (UTC)
Honey Revenge

"Honey Revenge" by Dance Gavin Dance
November 24, 2014 Monday 5:10 PM

This song makes me sad. It's so sad, actually, haha. I think its about someone who is infatuated with the song's subject and, I don't know, it's just really dark.
"Can't wait to get you all alone," and "whether you want it or not". Rape, I think. Oh goodness.
I had a nightmare. Or, I guess it was just a bad dream.
We (my dad, my sister, me and lots of strangers I guess. More likely, people I knew) were all stuck in some kind of gorgeous beach house with no doors.
Like, there were balconies and stuff but there was no way out.
Each night, one of us died and you could hear the screams from the rooms in which they passed away.
Eventually, everyone else was dead except for my dad, my sister, and me. We stood around trying to choose who would die that night (since that is what we did before. We chose each person who would die).
My dad said, "Not me. You know as soon as both of you are gone, I'll shoot myself in the head."
I really didn't want to die so I asked my sister if she wanted to and she said, "No."
I guess I decided to do it.
So I was dying. They left me alone in the room after saying goodbye and I was terrified. I remember my hands gripping the walls and my stomach burning and more than anything, wishing it was over.
The death was supposed to be very painful. As I was dying, all feeling faded. I felt... good. I yelled that everything is good and I think they understood that I wasn't in pain.
---
Today was a good day, but do boys really think of sex THAT much? Okay, okay.
A while ago, John asked me if girls think about sex as much as guys. I said no but we do think about it because, c'mon, who doesn't think about sex?

At lunch, I sit with Olivia, Sam, and Blue Eyes. SOMEHOW, THE CONVERSATION ALWAYS TURNS TO SEX.
LIKE, WHAT.
GROSS STUFF, TOO.
Blue Eyes was saying that he felt bad for us because when we finally get laid, it's going to hurt like hell. And then somehow, we were talking about nasty stuff, and dildos or something.
I DON'T EVEN CONTRIBUTE MUCH TO THESE CONVERSATIONS, ME AND OLIVIA JUST LAUGH A LOT AND GIVE EACH OTHER HELPLESS LOOKS.
God, that was weird, haha.
I swear to god, it's Blue Eye's fault. When he's not there, the three of us discuss books and other people. But nooo, nooo, with him, it always ends up about sex, haha.
*slow head shake*
What a species. So strange.
I'M TIRED.
I think I had more to say but that's okay. I'll.. yeah?
---
Ad:0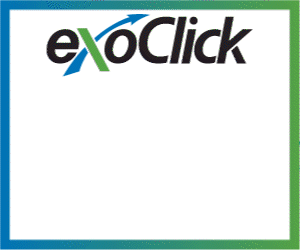 ---