tumbleweed
2014-11-22 13:30:23 (UTC)
Boring Recap
"Water Me" by FKA Twigs [this song is wonderful and the video is creepy as fucking fuck]
"The Time To Sleep" by Marble Sounds [hey look a second song wow yay what heck oh snap no way wow]
November 22, 2014 Saturday 1:38 PM

I'm only writing so I have something to do whilst listening to music.
Recap:
Yesterday was okay. I cried a couple times the night before and had selfish thoughts. What's nice is that I realize I am not always that self centered. I know that being sad and anxious just makes me focus all my attention inward. So that's okay, I guess.
John texted me yesterday. That was a surprise. I didn't think we'd ever speak to each other again, ever. Okay.
I went to a movie last night with Lily, Laney, and Erica. LILY AND LANEY AND ME SHALL GO ON A DATE SOMETIME THIS WEEK TO A RESTAURANT WITH A SUPER CUTE NAME THAT I CANNOT PUT HERE BECAUSE I DON'T THINK IT'D BE HARD TO FIND ME IF I DID THAT.
I LOVE THEM SO MUCH. The movie was okay. It was Mockingjay and it has been a long time since I've read the Hunger Games. I remember liking the book but I was too young to fully understand what was happening. I stayed up late reading it, the way I did for Harry Potter. The problem with that is that I fell asleep and kinda forgot what I had read at that time.
Me and Lily whispered and laughed during the movie. Hopefully, we weren't being annoying. I guess not because apparently Erica and Laney were doing the same thing but neither of us could hear eachother so???
Wow, this is so boring to write about. I mean, it was a good night but who cares?
I'm so gone right now. I feel happy, I think, but I just want to do nothing for a long time. I want to lie in bed watching Netflix, transition to the kitchen where I'll eat, then move to the couch where I'll read, and to the computer where I'll play games and write and listen to music. Then the cycle restarts and I never have to think about anything ever again.
"All Those Friendly People" by Funeral Suits [YET ANOTHER SONG? WHAAT? WHAT'S HAPPENING? SUCH CHANGES?]
Oh yeah and I forgot to say that I dyed my hair back to brown. Yayyy. Wait, maybe I did say that. Oops. Okay. I already kind of miss the lavender-ish color that my hair was.
---
Ad:0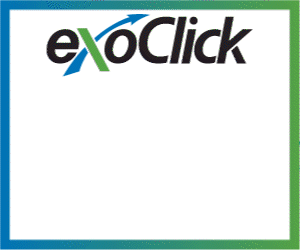 ---