tumbleweed
2014-10-12 12:32:24 (UTC)
Pretty Little Head
"Pretty Little Head" by Eliza Rickman (THIS SONG IS PERFECT FOR ME BECAUSE IT'S A LITTLE BIT CREEPY AND NOW I'M IN LOVE, THIS IS MY FAVORITE SONG NOW. "WELCOME TO NIGHTVALE" USES THE BEST MUSIC EVER]
Hook, line & sinker- drop it down to the bottom
Butterfly float, flicker, soar to the top
Kill for the thrill- cut it, stick it where you got him
Circle rolling under, running red to the stop
Boy, where's your mother? Fall down dead
Dirty mind, dirty mouth, pretty little head
October 12, 2014 Sunday 12:38 PM
[Note: Sorry for the long conversation I have with myself towards the end of this entry, haha]

Is it weird that I need to be a little frightened in order to fall asleep? I need to feel a little unsafe and I need to be thinking about dark things that aren't real. That's probably why I listen to Welcome To Nightvale as I'm falling asleep.
I know that I like having nightmares. Whenever I have them, I wake up feeling enlightened (and a little terrified).
Okay. The more I examine myself, the more morbid I feel that I am.

Horror movies SUCK. Jump scares are not the terror I want to feel.
The most frightened I ever felt was the summer of 2013 when my dose of Seroquel was 400 mg. For a couple months, that dose was perfect for me but I started hearing voices at night.
I remember being in my bed, the fan blowing next to me (I liked the noise, it helped me fall asleep). I was half asleep and thinking about the party that was going on outside my window. There were two girls and two boys. I wasn't sure how I knew that. I couldn't make out any of their words, I could hear them whispering and I think they were getting louder. I figured the group went to the nearby college. My neighborhood has quite a few frat houses and sororities.

I have a relatively long back yard. Long for a suburban area at least (like fifty meters long). Also, a dark back yard. A quiet back yard. There was no way those voices, if they were actual people, could sound that nearby. There is no way four people would be standing below my window, chatting. So my eyes snapped open and I looked out the window; no one was there.
AND I COULD STILL HEAR THE WHISPERS AND IT FREAKED ME THE FUCK OUT. MY FEAR WAS RISING AND THE VOICES SOUNDED ANGRIER. It gets worse. I turned off the fan and the murmurs faded.
Okay, but, I kinda liked the fear. I kinda wanted it. I turned the fan back on and told my body to relax. I just wanted to sleep. I covered my ears a little bit but that just made me more afraid because the sounds did not go away. I could not block out words that were coming from inside my head. The most terrifying part was the little girl.
Get ready for YEARS OF FEAR!!! The room I currently call my own used to belong to my sister before she went to college. While she was still living with us (ok she technically lives with us now but whatever), I slept in a room that was in the back of the house overlooking the backyard. The corner by my closet was always the darkest and it, for as long as I can remember, disturbed me.
I don't believe in ghosts. Period. Ghosts and gods are imaginary to me. I don't think I ever truly believed in either. I wanted to, but I never could. It was easier convincing myself that I did when I was little.
The point is, I got my dog when I was ten (NEXT MONTH I WILL HAVE OWNED HER FOR FIVE YEARS. NOVEMBER 19, MAN.) and she slept in my room. She used to perk up at random times during the night and stare at the dark corner. After a couple minutes of just /staring/ (this site needs some goddamn italics, am I right?), she starts barking.
THIS HAPPENED SO MANY TIMES. SHE JUST.. ALL OF A SUDDEN... PERKS UP AND BARKS AT THAT CORNER AND IT WAS DISTURBING.
Okay, another thing. My room is the only bedroom in my house that makes weird noises. Well, every room makes weird noises sometimes but the strange sounds in my room were pretty damn constant. One time, my sister slept in my room and the next day she said, "How do you sleep in there? Those noises are freaky."
I grew up in there so I never noticed. Haha, my friends did, though.
THE POINT IS MY BEDROOM WAS CREEPY AND I NEVER REALLY NOTICED.
Back to that night I heard voices, though. I was beginning to fall asleep and the image of a little girl standing in the corner of my room flashed in my head and she said something. It was loud and not the kind of loud that you hear in real life. It expanded inside my head and her voice was everything for a second. I can't remember what she said but I know I ran out of my fucking room when I experienced that.
Time for logic. I probably only saw the little girl because that creepy corner had been in the back of my head for years. Tons of stories about dead children in haunted houses must have infiltrated my head while I was scared.
Also, you know all those noises in my room? I read an article titled "The Scientific Explanation For Ghosts." I didn't check the article to see if it was legitimate but I talked to my dad about it and I trust that he found the information somewhat valid.
Apparently, noises between 7 and 19 hertz inspire fear in people (my dad said that maybe that was because it's a very low noise that might remind us of a growl). 19 hertz can make you see things in your peripheral vision. Old houses make these noises because of pipes and, hey, guess what; my house is victorian. So it counts as old.
My sister is amazing. She calmed me down and gave me her computer so that I could listen to relaxing noises in order to fall asleep. Caroline is wonderful. She is the person who knows how to calm me down.
Later that night, I had almost fallen asleep. I jerked awake because I vividly felt a dog who looked like an evil Sirius Black tearing my arm off with its teeth.
Okay, so that's the end of that night.
That was the worst it ever got because after that, my dose my lowered. In May, before I was taken off the Seroquel, I started hearing things again.
I wanted to. That's a little fucked up, isn't it? In the moment, I can't stand how hard my heart is beating and I can't stand the feeling of not being able to escape. Once I am normal again, though, I want to feel that again. I am so curious and I feel like I need to overcome that fear and listen to those monsters and let them invade me.
Welp. No use thinking about it. My desire to be medication free is more powerful than my curiosity.
(Didn't you fail, though? You're on an anti-anxiety.)
MAY I NOTE THAT THE LAMICTOL/LAMOTRIGINE (they are the same medication but one is cheaper. I'm taking the generic kind yo, woot, money saving) ISN'T SUPPOSED TO KICK IN FOR ANOTHER THREE WEEKS?
AND MAY I SAY THAT I FEEL REALLY GOOD? I FEEL VIRTUALLY NO ANXIETY AND I AM NOT SAD.
-----
Which brings me to our next subject; My self esteem.
*crowd boos*
Oh, c'mon, you're not interested?!
(No one cares.)
Um??? No one cares about anything I say. Does that stop me? NO.
*boos get louder*
Fuck y'all.
(guys, quiet down. Your booing doesn't help, she's just gonna talk about it anyway.)
*crowd goes silent*
Wow, thank, Inner Voice! You're being really helpful lately. :)
(That would be because your self-esteem is higher and you have beat me into temporary submission.)
You don't sound super enthusiastic.
(That's because you still haven't begun talking about your fucking self-esteem and I'm already bored.)
OK, sour puss. Let's begin.
Um. My self esteem is higher.
(we knew that)
Shut up, man. Lemme talk.
(*muttering*)
DUDE SHUT UP.
(fine)
Okay. Okay.
I don't know, i just find myself super cute and stuff. My anxiety is lower and I can hold conversations with people and wow, I just feel good. I feel really good.
I feel really, really good.
So good.
Okay, maybe not that good, but pretty good. I feel inspired to do stuff and work hard and shit. I had to force myself to sleep for nine hours last night. Why is my body so excited to begin the day???
I feel good. Um. And pretty. I know I'm not a model or anything but I am good enough and that's saying a lot because I am never ever enough for myself. Which in turn makes me feel like I'm not enough for anyone else.
(you done?)
Jesus, yes. God, you're annoying.
(so are you. EVERYONE, SHE'S DONE, YOU CAN BE LOUD AGAIN.)
*crowd goes wild*
Ah, fuck y'all, I'm INTERESTING, damn it!
(you just keep telling yourself that.)
OKAY I'M DONE. I'M LEAVING BEFORE I GET IN AN ARGUMENT WITH MYSELF.
---
Ad:0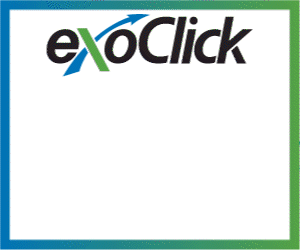 ---