tumbleweed
2014-10-11 09:07:52 (UTC)
SMALL POT

"Hospital For Souls" by Bring Me The Horizon [hey I probably used this song like four months ago but whatever, it makes me feel things, so...]
Why explore the universe
When we don't know ourselves?
Emptiness inside our heads
But no one dares to dwell
Throw me to the flames
Watch me burn
Set my world ablaze
Watch me burn
How are we on a scale of one to ten?
You can tell me, what do you say?
Do you wanna talk about it?
How does that make you feel?
October 11, 2014 Saturday 9:13 AM

I'm so mad at my brain!!! I went to bed at around ten and woke up at seven. THAT'S NOT FAIR. I WANTED TO SLEEP MORE. HOW IS IT ON SCHOOL DAYS I CAN SLEEP FOR TWELVE HOURS BUT ON WEEKENDS I CAN'T???
I'm so cold, it's freezing down here.
I don't think I have anything to say, honestly, I'm just soO COLD. GIVE ME A SECOND TO GET A SWEATER.
Alright, I'm back with my dad's fleece jacket.
I'm so lonely. This is gonna be a long. I think I'll go draw.
----
"This Is Your Life" by The Killers
Wait for something better
No one behind you
Watching your shadows
You gotta be stronger than the story
Don't let it blind you
Rivers of shadow
This feeling wont go

8:25 PM

This is a really good song. Umm, I still bored as hell. I saw a cute guy today, though.
I'm the kind of really bored that makes me want to smoke weed because, well, I'M REALLY BORED. IS BORED AN EMOTION? IT SURE FEELS LIKE IT.
I'M SO RESTLESS.
I was really cute today. My lips were a really good color and, I dunno, I looked at myself in the mirror and was like, "Dayumm."
I am so bored and I'm being annoying. I know. I just can't think of anything???
I went to Saratoga today and I BOUGH A SMALL POT. WE WENT TO A CERAMICS FAIR AND I BOUGHT A SMALL POT. IT'S ADORABLE AND BEAUTIFUL AND ON THE WAY HOME I WAS STROKING IT because I am strange and it's really smooth.
I wish I was that good at ceramics. I can't wait to learn how to throw.
Okay. I'm bored again so bye. Sorry.
---
Ad:0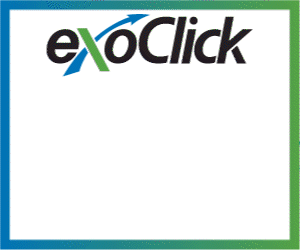 ---