tumbleweed
Ad 2:
Digital Ocean
Providing developers and businesses with a reliable, easy-to-use cloud computing platform of virtual servers (Droplets), object storage ( Spaces), and more.
2014-09-18 15:38:25 (UTC)
OF FUCKING COURSE
I'm annoyed. More like, really sad. Okay, so I already have extremely high levels of anxiety, so my brain chemistry goes ahead and thinks, "You know what would make Veronica feel better? A stupid mother fucking CRUSH."
OH, YEAH. DEFINITELY. GO, DO THAT. DRIVE ME FUCKING CRAZY DURING MY FAVORITE CLASS AND KEEP ME ON THE EDGE OF MY SEAT AFTER SCHOOL.
GREAT FUCKING IDEA. SORRY FOR ALL THE SWEARING, I'M MAD.
Because pretty much everyday, I've been kinda hoping to myself that I could walk home with him and then the one day I don't walk home, I ACTUALLY SEE HIM WALKING.
I was tempted to run and catch up with him like he used to do with me but I didn't want to annoy him or something.
GOD! I'm annoyed. At myself. I fucking knew this was going to happen, I KNEW THE one day I opted on getting a ride from Stephanie....
Another thing noticed; he has a really nice nose. And nice eyes.
Okay. But on another note, since I'm so irritated at myself for having fuzzy motherfucking feelings;
No. I can't do this now. It's not just the crush, by the way. It's just that the crush makes things a LOT FUCKING HARDER because those kinds of feelings like to break down my barriers and suddenly my satirical narrator is gone and all I am left with is a black sea of depression.
LOVELY. FUCKING GREAT.
I hate myself for complaining, too! I hate myself for being a regular girl thinking regular thoughts. I never wanted that, I wanted to be special and I wanted to be kissed and cuddled but I don't have any of that.
(It's weird that I just want to be friends with my crush, right? It doesn't feel like we're friends anymore. All I want is to be friends, nothing more. I obviously FEEL more but it's not what I want. I wouldn't want more than that until we were friends, probably, because I don't know what the fucking fuck)
Later, I'll maybe talk about some moral obligations. Like, I made "friends" with this girl and today I heard her say she thinks being a lesbian is disgusting.
NEVER MIND, I'M TALKING ABOUT THIS NOW.
Should you be friends with someone who is racist or doesn't like gay people? These are the opposite of my beliefs. On one hand, I don't stop being friends with someone just because they believe in god but this feels different.
These are real, human beings, not fucking stereotypes.
Sam was racist towards Muslims. Like, what the fuck. You need to be aware that just because some terrorists were Muslim doesn't mean that every muslim is a terrorist.
How can you even be AWARE that you're racist and still feel that that's okay???
I just can't even begin to understand.
And how can you think being gay is a mental illness that needs treatment? By that logic, can't anything be an illness? Like pale skin. Pale skin makes you more susceptible to skin cancer or something, doesn't it (I didn't fact check sorry)?
Yet, people are still perfectly content with pale skin, just like you can be perfectly content liking someone of the same sex.
I just don't get it. I don't understand the reasons for being disgusted that someone is gay.
And you know how people say, "God created man and woman to be together."
THAT'S IT. THAT'S IT???
Dude, lemons don't exist just to make lemonade (cheesy, i know). You can make a shitload of things with lemons.
THE AWESOME THING ABOUT LIFE IS THAT THERE ARE ENDLESS DISCOVERIES AND COMBINATIONS. OH, WE DISCOVERED THAT MEN CAN HAVE SEX WITH EACH OTHER.
What makes that so bad? I don't get it.

PS: I LOST THREE POUNDS. That shouldn't be important but, I don't know, I like to feel like eating less and exercising more is kinda paying off.

---
Ad:0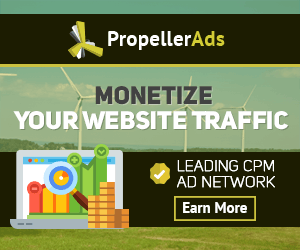 ---