tumbleweed
Ad 2:
Digital Ocean
Providing developers and businesses with a reliable, easy-to-use cloud computing platform of virtual servers (Droplets), object storage ( Spaces), and more.
2014-08-18 00:38:54 (UTC)
Music List

"Take Me To Church" by Hozier
Take me to church
I'll worship like a dog at the shrine of your lies
I'll tell you my sins and you can sharpen your knife
Offer me that deathless death
Good god, let me give you my life

"Mexico" by Jump, Little Children
But if you're going to leave,
I'm asking you, please
Go all the way to Mexico

[This is not a particularly interesting entry, but whatever.]
August 18. 2014 Monday 12:43 AM

Yes, another list. I really like lists.

I have an appointment with Pat in sixteen hours. Also, I'm very lonely. Lonely enough to re-watch Clueless, which I did just a half hour ago. I love that movie so much, even though I'm not usually into chick flicks (they make my insides feel icky and not in a nice way).
So, I'm going to talk about music tonight. Before summer started, I was very into pop punk and some heavier music but now I'm listening to very folk-y type music. That's an example of my somewhat seasonal music tastes. I'm going to list the bands you can find on my phone. I might later list a few currently favorite songs and what they remind me of. I am done with feeling stuff right now, and music takes care of that for me.
Okay... Here goes. Yes, this is in alphabetical order. Thanks, phone.

Adele
All Time Low
Alt-J
The Amity Affliction
Angus & Julia Stone
Anya Marina
Arcade Fire
Architects
Arctic Monkeys
Asking Alexandria
Atlas Genius
Aventura
Avila
Bag Raiders
The Band Perry
Bastille
The Beatles
Being as an Ocean
Bell Biv DeVoe (THAT GIRL IS POISONNNNN)
Ben Gibbard & Andrew Kenny (Which reminds me, I can't believe I have no Death Cab For Cutie on my phone, wow.)
Benjamin Francis Leftwich
Birdy
blessthefall (I like them a lot, they make me feel stuff.)
Blink-182
Bon Iver (very into him, lately. He's folk-y)
Breaking Benjamin
Brett Dennen
Bring Me The Horizon (Ah, Sleepwalking. Love this band.)
The Broken Family Band (anyone read me first entry? DO YOU RECOGNIZE THE BAND? IT'S ALL OVERRR.)
The Cab
Cage The Elephant (my SISTER GOT TO SEE THEM IN CONCERT)
Carla Morrison Letra
Cat Power
Checkone (That's my jam)
Citizen Cope
City and Colour
Coldplay
Colin Hay
Crosses (Instead of their name, they have three actual crosses but that's too much work, so just imagine them.)
Dance Gavin Dance
Danny Schmidt
Daughtry (wait, what)
A Day To Remember
The Dodos
Ed Sheeran
Eisley (a band apparently no one has ever heard of)
Elektrik People
Empire of the Sun
Escape The Fate
Fall Out Boy
The Flaming Lips
Fleet Foxes
Fleetwood Mac
Florence & The Machine
Foster The People
Fountains Of Wayne (No, surprisingly not Stacy's Mom)
Front Porch Step
Fruit Bats
Gabrielle Aplin
Ghost Town
Gregory Alan Isakov (Since I'm in the folk mood, I really love his music right now)
Griffin House
Grouplove
Guided By Voices
Guster
Hans Zimmer (I have the instrumental song "Time" from Inception, haha. IT'S BEAUTIFUL, OKAY?)
Hotel Books
Hozier
The Hush Sound
Issues (yes)
Jasmine Thompson
Jessie J (I don't really know)
Jon Foreman
Joseph Arthur
Joshua Radin
Jump, Little Children (Jump all the way to Mexico)
The Killers
The Kinks
KONGOS (No, I'm not excited about them, I'm pretty sure their name is all caps)
The Kooks
Lana Del Rey
LIGHTS
Linkin Park
Lit
Lorde
A Lot Like Birds
Magic Man
Marina & The Diamonds
Matt Costa
Mayday Parade
Mazzy Star
Memphis May Fire
MGMT (mhmmmmm)
The Middle East
Miike Snow
Miley Cyrus (She did a cover of Jolene by Dolly Parton and IT'S REALLY GOOD, OKAY, I'M SORRY)
Millie Tizzard
Modest Mouse
Mumford & Sons
The Neighbourhood
Nickelback (what)
Nirvana
Of Monsters & Men
Panic! At The Disco
Paramore
The Parkas
Peter Gabriel
Phantogram
Phoenix
Pierce The Veil
Pinback
Pink Floyd
Pixies (is it The pixies or just Pixies?)
Queen (I WANT TO RIDE MY BICYCLE I WANT TO RIDE MY BIKKEEEE)
Radical Face (I LOVE HIM)
Ray LaMontagne
The Red Jumpsuit Apparatus
The Rolling Stones
Sam Garrett
Saosin
Sara Bareilles
Say Anything
Scary Kids Scaring Kids
Secondhand Serenade
Sheryl Crow
The Shins (ONE OF MY FAVORITES)
Sia
SoMo
Spoon
Stateless (I love their name so much)
The Strokes
Sublime
Sufjan Stevens
Sum 41
Taking Back Sunday
Tegan And Sara
Thirteen Senses
This Wild Life
This Will Destroy You (this band doesn't sing but their music is gorgeous)
Three Days Grace
Tom Milsom
Twenty One Pilots (they make me so happy)
Two Door Cinema Club
Two Gallants
Vampire Weekend (I am currently getting into them)
Vance Joy
The Wallflowers
Watsky
The Weepies
Whitley
Woe, Is Me
Yellowcard
You Me At Six
Zulu Winter
------------
Alright... That's it. I'm tired, now. A little bit sad, too, but I think that's just because I'm REALLY FUCKING LONELY. I feel like my music taste is not good enough.
Anyway, I should try to sleep now. I feel sick again. Eh, I feel more hopeful, though. I have a feeling things will get better after I pick up my sophomore year schedule at school next week. Then, I have about two weeks before homework and waking up early everyday.
Things will be okay. I will not make myself bleed. I thought I had been past all this depression stuff, but apparently, in the right conditions, it attacks.
OKAY. Yeah, so goodnight, everyone or no one or me, if I re-read this later. Sleep.
---
Ad:0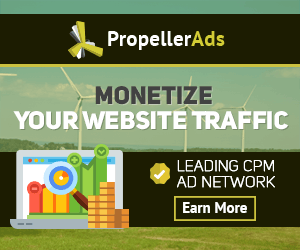 ---