Ad 2:
Digital Ocean
Providing developers and businesses with a reliable, easy-to-use cloud computing platform of virtual servers (Droplets), object storage ( Spaces), and more.
2012-02-24 13:41:17 (UTC)
postecke
[postecke]
by the way, you writing is beautiful. Its enjoyable to read your diary. :)
##############
To be honest, "I am an ocean" aren't my words. I compiled them from various sources on tumblr.
I just picked them up because I felt that they are true in one way or another and reflect the way I am feeling. somehow.
I made the post because I received complaints about me not posting so much in a long time.
##############
In reply to: i am an ocean
Message:
I felt the same as you. I totally get the feeling you get. I
wanted to just make myself stop thinking. I actually did
thought that how great it was to have a car accident on
myself, because I didn't want to deal with the problem
anymore. I was tired...every morning I woke up and feel like
sleeping again, I felt my body is so heavy and that I lack
of energy to deal anything. I needed someone to support me.
I wanted to stay in my dreams...anything that distracted me
from my real life. And it felt like I deserve the pain I got
when I cut myself, because I thought I was weird...maybe I
was borned into the wrong world...maybe it was a mistake
that I was born. And its amazing that you have the same
thought like me. I wondered when this pain would pass,
because it seems like it would never pass, that my whole
life would be stuck in this problem.
But when I actually wrote my problems out in my diary, I
felt stupid when I read my diary again. But really, I wasn't
seeking for attention. Not sure what's ur problem...maybe
yours is 10 times worse than me...but believe me, it will
pass. Because my problem got better one day, not sure since
when and how, but it passed. I found some great friends.
Although I'm still a little scare of the same problem
happening again, but I have had a great time for a while
already. And the pain I had, the thing I lacked of, make me
appreciate the thing I got now more, make me see the world
more beautiful....maybe its neccessery for me to go through
the pain so that I can enjoy my life more...
"If life has gave you this challenge, you are definitely
capable of dealing with it." So please don't give up. :)
I'm giving you my best best wishes in the world
############
Thank you for your comment.
[/postecke]
---
Ad:0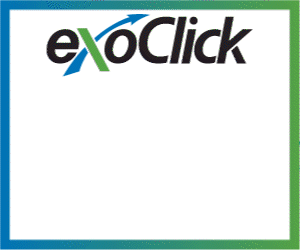 ---