Experienced Life
2011-12-17 23:17:22 (UTC)
I had a great day today
I just got back home from Dinner and an Improv show. It was pretty cool. I was out with Hottie tonight. Picked her up and she showed me her place. Very nice condo. Had a glass of wine and off to dinner.
The sushi place she took me had too long a waiting list so I took her to my sushi place that I go to. How often can we say I took a girl out to sushi and she had a beer too? We chatted and got to know each other a bit more. Then off to the improv and it was pretty cool.
It was hard trying not to stare at her. She is so drop dead gorgeous but I behaved. It was nice chatting with her. Again, she is hot but what I got more excited about was that she is smart too. An educated woman that can hold her own. I think that is sexy. She likes the same food I like, likes to go wine tasting and she even volunteers.
Before any readers get too excited, no sex was involved. Yet, it was one of the best dates I've had in awhile. We even have a second date lined up this Tuesday so I couldn't have been all that bad. This date will be with the meetup group that I hang out with. I can't wait.
Now I'm not some Twilight Dad type or anything but do you recall that scene where the vampire dude takes Bella to school for the first time in his car and all the kids were staring? Well, I imagine the scene we will create when they see me drive up and go in to the restaurant with Hottie. Jaws will drop. Both men and woman. I know I know... very silly thinking by me but so what? I've had to deal with some crappy situations all caused by my Ex. I think I deserve to enjoy the little things in life now. I've been through hell. Let me have a touch of silly heaven.
Shelbi is her name and everyone in our meetup group wants her but somehow someway, she went out with me. I have no silly fairytale thoughts of Shelbi and I living happily ever after. Far from it. I'm just happy to be out on a date again and the fact that there will be date number 2. That's numero dos for you Spanish speaking people. lol
Sorry, I'm just on a little happy place right now. There was a dark time not too long ago when I felt I was just wasting clean air. I think it's time for me to see the sunny side of life for a change. :)
---
Ad:0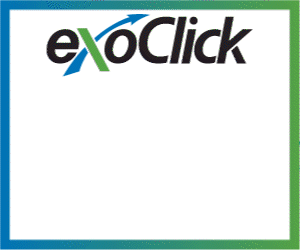 ---