Valerie's Serenity
Ad 0:
Digital Ocean
Providing developers and businesses with a reliable, easy-to-use cloud computing platform of virtual servers (Droplets), object storage ( Spaces), and more.
2011-04-19 04:41:48 (UTC)
ANYBODY
Another day for sure another problem. and the lies is just the start of a really dumb book that is
called my life i mean you got to love it, well everyone else does so i assume. I am not the perfect girl i know better than anyone and i have
my own little flaws that i deal with but this shit aint like being a alcoholic its ieasy to lie and its easy to let it slip out when you not
thinking but it is also easy to go back and tell me the truth to the person you LOVE the teruth but man does that make me question alot of
shit im mean i swear. I asked what am i to do only because im sure what to do do i shut up let it happen be stupid and retarded and act as
though hes is never going to lie again or do i be pissed and rush him for evidence every ime he comes through the door i mean what. Grilling
him through the door im not going to do because that aint me number one. for seconds i am not the one to be in a relation ship and be blind
and stupid. Letting iot go and allowing this to continue to happen isn't a option. As his girlfriend and mother of his child i kind of
though i deserved the respect of being honest with me. Maybe thats me that i shouldn't do but i see it as my boyfriend he deserves to know
everything that i do expecially involving money right now i guess that is just me but money is tight and when a situation is like that any
money thats had is to in some way be reported only so we as a couple make a go way of spending it. but thats only for the couples that trust
love and of course respect the thoughts and concerns of each other. But apparently my concern is his lies and my respect is up his ass and
well my love i dont really know that debatable know. I trefused to do all the other solutions that i thought that would get us past this lie
but apparently those arent going to word so I guess io fight fire with fire show him the same respect that is getting shown to me. I would
hate to do that taking i dont like to lie to someone i love and am not hideing anything fromb ut of course i aint that person to him so i
guess why should he be that person to me. I have never tbeen the one to lie and feel bad about maybe because i have a fucking soul but he
is the person to get sick and just trys to make sure that his lie never comes out tpo the clear and he gets caught in it. I am not sure
what you called those kind of people I could see if it was a real problem and he hates to do it to but cant help it then i could see were
i need to step in with assitance butthe only excuse he can find in that sheet of paper brain of his is im stupid i dont know. YAy i solved
my problem i feel so much better i know your stupid your a boy that you can help but lying to me when i got back in this relationship because
i loved you and you asked me to is a not excetable and still lie. i dont know what to do I am honestly clueless but what ever i deside the
score will be figured out and situated before this goes on and handle in a way that either i trust him to be honest with me or i xdont have to.
---
Ad:0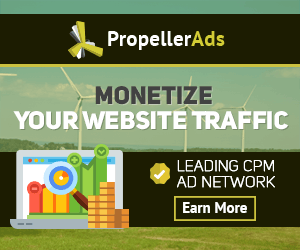 ---