Cell Notes
2011-09-18 03:36:08 (UTC)
Love Others
Through the toil of prayer and the anguish of your heart commune with those who are grieved at heart, and the Source of mercy will be opened up to your petitions.
St. Isaac the Syrian
___
Love sinners, but hate their works; and do not despise them for their faults, lest you be tempted by the same trespasses.
St. Isaac the Syrian
___
What is the sign that a man has attained to purity of heart, and when does a man know that his heart has entered into purity? When he sees all men as good and none appears to him to be unclean and defiled, then in truth, his heart is pure.
St. Isaac the Syrian
___
Be every man's friend, but in your mind remain alone.
St. Isaac the Syrian
___
Be persecuted, but persecute not; be crucified, but crucify not; be wronged, but wrong not; be slandered, but slander not. Have clemency, not zeal, with respect to evil. Lay hold of goodness, not legality.
St. Isaac the Syrian
___
If you cannot be merciful, at least speak as though you are a sinner. If you are not a peacemaker, at least do not be a troublemaker. If you cannot be assiduous, at least in your thought be like a sluggard. If you are not victorious, do not exalt yourself over the vanquished. If you cannot close the mouth of a man who disparages his companion, at least refrain from joining him in this.
St. Isaac the Syrian
___
Conquer evil men by your gentle kindness, and make zealous men wonder at your goodness. Put the lover of legality to shame by your compassion. With the afflicted be afflicted in mind. Love all men, but keep distant from all men.
St. Isaac the Syrian
___

If we have true love with sympathy and patient labor, we shall not go about scrutinizing our neighbor's shortcomings. As it is said, "Charity shall cover the multitude of sins," 1 Peter 4:8. . . True love screens anything of this kind, as did the saints when they saw the shortcomings of men. Were they blind? Not at all! But they simply would not let their eyes dwell on sins.
St. Dorotheos of Gaza
___
Do not ask for love from your neighbor, for if you ask and he does not respond, you will be troubled. Instead show your love for your neighbour and you will be at rest, and so will bring your neighbour to love.
St. Dorotheos of Gaza
___
... It is a great thing to cultivate this respect for our brethren so that we fear to harm ourselves and one another, that we honor one another and that we keep a careful check on our gestures and on our countenance towards one another. For these later, as one of the elders points out, can come under the heading of 'taking liberties.' Should it happen that you see a brother doing wrong, don't despise him and wipe your hands of him and keep silence and let him be destroyed, nor again curse him or speak ill of him. But with sympathy and the fear of God speak to someone who is able to set him up again, or you yourself speak to him with love and humility, saying, 'Pardon me, brother, but I consider - being careless myself - we probably do not act rightly in doing so-and-so.
St. Dorotheos of Gaza
___
And pray ye without ceasing in behalf of other men. For there is in them the hope of repentance that they may attain to God. See, then, that they be instructed by your works, if in no other way. Be ye meek in response to their wrath, humble in opposition to their boasting: to their blasphemies return your prayers; in contrast to their error, be ye steadfast in the faith; and for their cruelty, manifest your gentleness. While we take care not to imitate their conduct, let us be found their brethren in all true kindness; and let us seek to be followers of the Lord (who ever more unjustly treated, more destitute, more condemned?), that so no plant of the devil may be found in you, but ye may remain in all holiness and sobriety in Jesus Christ, both with respect to the flesh and spirit.
St. Ignatius of Antioch
---
Ad:0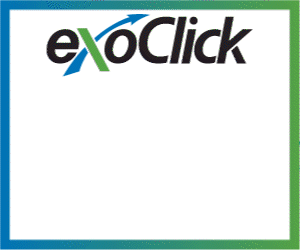 ---