Confessions of a married woman
2011-04-21 15:09:53 (UTC)
*sigh* :)
I woke up with the smile I went to sleep with last night :).
After six months of not seeing my "main squeeze" A, we finally met up! FINALLY!!! He had texted me yesterday and asked what I was going to be doing "tonight" and I told him that nothing exciting, he said that he was going to be coming down from Big Bear and if I wanted to see him, duh! Is Mickey a mouse? We met each other at around 11:30 pm, he came to my area, about a mile and a half where I live. Too bad I couldn't take him to my house as my husband was there, ugh! So I asked him to meet me at a park. He got into my car and he kissed me... OMG I missed his lips! he grabbed the back of my head and kissed me deeper, oh my.. he's hot! He asked what I wanted to do, I told him the obvious, but I did not want to pay for a motel, why should I and he said he didn't have any money for him... so we just stayed in the car, we kissed.. touched... and then I went down on him... mmm he tasted so good, and he was moaning and told me "you're so hot!I want you so bad" . We moved location and I straddled him how I missed him! We kissed, i got off him, put him in my mouth again and that was the end of that. We kissed before he left I told him I'd miss him. He didn't really say much, except for you are amazing. :) That's good enough for me. And just to know he got outta the way to come for me... just totally excites me. I hope I don't go 6 months without seeing him again.
Side notes:
So glad my sister J hooked me up, by getting outta he house with me, we went to have some drinks at BJ's and then after that I met up with A. Geesh the bartenders are HOT there!
Al was texting/calling me while at BJ's with J, how fucking annoying, I finally answered his call, so he could leave me alone and so he could know that I was with my sis. ;)

A and I talked about him fishing, he said he did it for three days and loved every minute of it. He only caught one fish, which was odd because it was fishing season, so he said, I told him that maybe it was the fisher :P
He asked me how I liked his hair, he hardly had any, I said wellyou are always REALLY bald but not today, he told me he was letting it grow and hw was going to cut it tonight, I asked "a high and tight" he said yes. I said asked him to send me a picture, he said "I'll think about it" (HAHAHHAHA)I laughed and I said, "I was that bad huh?" He laughed.
:D *ear to ear smile!*
---
Ad:0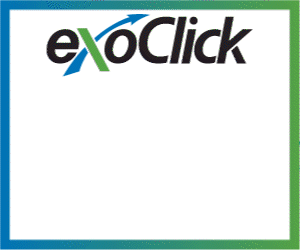 ---