Experienced Life
2011-01-03 23:05:39 (UTC)
Best New Years Party I ever had!!!
I hosted a new years eve party. It was so awesome! We had so much fun.
It's with a single parent's group and it was fun! So much food and so
much to drink. I had my dart machine up, basketball two man hoop
machine. The Wii going on in the other room and a toddler room full of
my kids toys.
I'm guessing there were about 30ish people and some pretty woman there
too. Sorry, couldn't help but notice them. We stayed to way after
midnight. I even had a little firework thing going and we went outside
to watch me light it up. I got rave reviews the next day and they all
said it was one of the most memorable new years they've had in a long
time.
I finally cornered cutie and asked if she put in some thought about us
having a relationship. She said that she was happy with the way things
are with her. So, I got rejected. Funny thing is I wasn't really
bummed out by it. I was polite and just said ok, not to worry and I
won't make a big deal out of it. I dunno, I was really ok with it.
For the pot luck, I cooked this Hawaiian style shoyu chicken that got
wiped out in 20 minutes. I got to see all the parents kids playing
with the boxes of toys that I have and it was nice to see them happy
playing with them.
Later, we played darts and I got to show off a little. You see, I was
pretty good at it at one point in my life and I still got some game.
It helped impress the ladies that night.
Then the next day, we went to another guys house for a new year's day
party. He too had lots of games and such. There was this one guy that
was bragging about how he was an air hockey champ and that years of
fencing made his air hockey skill even better. He played everyone and
kicked their butt. Then it was time for the homeowner to play him and
he too got his butt kicked. Then I came along... I beat him 10 to 6.
That shut him up and I got some cheers since I was the underdog.
Little did that guy know that I was pretty good at all these indoor
games. From table tennis to pinball, I did it all.
Anyway, I had fun. This was one of the best New Years I ever had. 2011
couldn't have started any better. I got to meet a couple of newbies in
our group so it's all good.
I didn't get any if you are curious but thats ok. The future looks
pretty bright and I'm ready for 2011. So far so good!!!
Oh yeah, I never got to talk to the ex about anything but so what?
Fuck her! It's all good.
---
Ad:0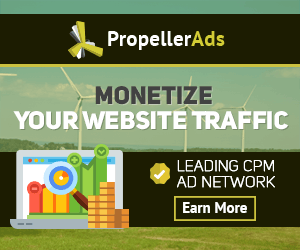 ---