Nick's Journal
2010-12-26 19:25:19 (UTC)
The Forgotten Month
i think for the first time that i have had this journal (or maybe not,
who really knows) i did not write in it for an entire month. that is
simply a testament to how freakin' busy i am. it's nice in a way. i
mean the worst is dwelling on life and just waiting for something to
happen right? things happening are good. so i say.
anyhow, what have i been doing? oh fuck it.
I LOVE THE PATRIOTS!
woot! you know, it's been a bit tough lately. work has been a bit
slow job interviews have just kind of come and gone without much
promise really. times aren't really tough by any means, but they're
not really great either. and hey, i'm okay wiht that.
but one thing i've found is that i've become mroe and more engrossed
with my favorite team, the nfl's New England Patriots. if you'd like
you can read one of my sappy homages to the patriots. how much i love
belichick and brady. i really loved moss and this year, when they
traded him i was so shell-shocked that i didn't even know what to
think. i loved the brady to moss dynamic duo. reminded me so much of
montana (and then later young) to rice.
sorry, i just stopped writing that last paragraph to watch tom brady
cap another 80 yard drive (a result of a buffalo bills turnover) with
a playaction to rob gronkowski. i love this team so much. and i've
found that i am identifying myself with this team.
okay, i realize that last sentence makes me sound like a bonafide
loser. i know. but that's waht sports are, they are an outlet. a
way to create an escape when your own life is a bit tough. maybe
that's why sports watching is more of a "lower" class endeavor than
the upper class. that last sentence hits me hard too. because i
always feel like a knuckle-dragging neanderthal when i bring up
football at these fucking lawyer functions. i am looked at like i
just dragged a fucking dead animal into the room.
i can talk about football all day. my bro was here for a week and we
talked football for about 6 out of 7 days, i loved it.
you have no idea how much the 2007 patriots loss in the super bowl
affected me i loved that team! i STILL think about it and i refuse
to watch it. i SO want brady and belichick to win this super bowl,
you have no idea.
i rewatched highlights of the 2001 2003 & 04 patriots and then random
games in 05 and 06 when they were rebuilding. it gave a great insight
between the relationship of belichick and brady. the two that i love
are as follows:
1) after the 2001 super bowl brady, on the highlight reel, talks
about how he was asked to go to disneyland (a standard for teh winning
qb) and he had to ask belichick's permission because belichick was
very staunch that "everybody who flew here with us flies back with
us." after a prolonged small talk conversation, brady broached the
subject to which belichick responded, "hell yeah you can go to
disneyland, how many times do you think you win the superbowl?"
i just think that at that moment the two of them really clicked.
2) the second highlight was after the 06 patrtiots beat the chargers
in san diego. it was a gut-wrenching game for the chargers, losing
because their kicker who hadn't missed at home in i don't know how
many years blew a last second field goal. at the end of the game,
brady and belichick find each other and the mics barely pick up brady
saying to belichick, "that was a touch one coach," with belichick
rsponding, "yeah" and patting brady's head.
it just seemed like a genuine father/son relationship almost
so what does all that mean? well it means that in the nfl you need a
lot o things. but if you have a stellar head coach and the GOAT as
your QB then everything else just falls into place. i finally think
that the 2010 patriots are better than the 07 patriots (i know, i
know, of course i do) but here's why:
the 07 patriots were all flash. they were reliant on big plays
between brady adn moss. welker was great, but they had no running
game to speak of. their D was great though.
the 2010 patriots look like the msot cohesive football team i have
ever seen in my life. there is no more disruption with moss gone. as
the sports guy said, thsi team reminds me of the 1996 bulls a team
that genuinely liked each other. you have brady as the alpha dog who
is playing absolutley out of his mind. i mean really unbelievably.
you have a young defense that isn't nearly as good as the 07 version.
but they play a "bend but don't break" brand of defense, which means
that they allow a lot of yards but not points. and they are
incredibly opportunistic. and they just flashed a graphic that
belichick and brady have 123 wins right now together and the
announcers basically just said its the best player coach relationship
of all time.
i really like danny woodhead i watched this video of him:
http://www.youtube.com/watch?v=GjEhEFBu-C4 and found that i really
like him. he seemed to have a dry sense of humor. i love that they
have a running game too. and i LOVE the fact that one of our RBs
nicknames is "The Law Firm".
alright enough gushing. i love this team. i hate the jets. so
rarely do you get a villain in a season too! i mean the jets tried to
buy high priced starts for a championship. the pats are the EXACT
opposite. they release the super stars and build around one superstar
and just have a core group of guys who play all roles.
well i'm gonna finish watching them demolish the bills. i hope they
win this super bowl. and if they play the saints. you best believe my
bro and i would be going.
---
Ad:0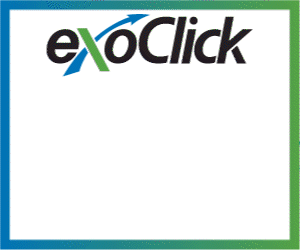 ---