Experienced Life
2010-12-05 19:30:05 (UTC)
The abandoned dogs
I still have the two chihuahuas left behind by you-know-whom. Anyway,
the weather has been pretty ugly lately. I guess this is normal for
this time of year. Rain and possible hail too. The dogs are taking a
beating outside. In the morning, I see them standing in the part of
the yard where the sun is starting to show. I guess it still must be
cold for them even with all that fur.
Money is tight so I really couldn't do anything about it. Roommate is
a possibility since I do have three empty bedrooms but it's cold now.
They aren't even my dogs. I almost just dropped them off at the pound.
They are pretty cute so I'm guessing someone would pick them up in there.
I can't leave them in the garage because my garage smells stink after
awhile. They pee and poop in there and the smell seems to stick on me
when I go to work. perfume el chihuahua.
But I gave in and bought them a dog house. I didn't even know you
aren't suppose to put blankets or towels in the dog house cause it
picks up humidity and gets wet. Whoops, I didn't get that memo. So in
addition to the house, I got them some cedar bedding. Sheesh, for a
dog? I even looked for a dog house heater. That would have been an
additional 50 bucks but the two places I looked didn't have any so I
guess that's good.
I'll just order one online tomorrow. Looks like you can add an
aftermarket dog door on this house too.It's just plastic with some
hooks so I can make that myself. Maybe tomorrow.
I made some dog tags for them too. They have machine that did it so it
looks pretty neat.
At night, I let them sleep on the lazy boy like I've been doing these
past couple of weeks. I guess I feel sorry for them. They got
abandoned by their masters. I know how that feels. The dogs are just
too doggy brained to realize it.
Well.... I did my good deed for today. I guess it's off to the market
to rent a dvd, get something for dinner and of course a nice bottle of
wine. Maybe I'll have some shrimp tonight marinated in some butter,
lots and lots of garlic, parsley, and lemon pepper. Some sauteed
mushrooms and a Dutch crust loaf of bread dipped in some extra virgin
olive oil.
---
Ad:0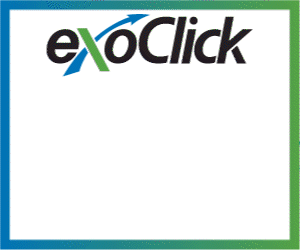 ---