Experienced Life
2010-11-17 19:17:55 (UTC)
Contemplating roomate
Well, I called a friend to see if she was maybe interested in renting
a room at my place. I don't see how I can reach my goal of buying a
house again in 2-3 years without some additional income.
So, she says sure. She's coming this Saturday to check out the lay of
the land. She's a vegan and she is really into Church. I rented out a
room to her a few years back and she is needing to save some money too
(aren't we all). This is a business only transaction and we've done
this before so we know the deal. No funny stuff is gonna or want to
happen blue balls or no blue balls. lol.
Got a msg from Cutie. She wants to hook up for lunch sometime soon. I
said fine. It's kinds funny. Maybe I'll get to first base in a year or
two with her. lol.... But she is the real deal. No bullshit games and
she being slow and not jumping into anything make me appreciate her more.
To me, it seems like the best way to build a relationship's
foundation. And we're not even saying we're building anything. Just
lunch meetups for now. We do hook up on the same parent's social group
so that's how we met and that's how we've grown to know each other more.
I just gotta tell myself that she did say she doesn't have time in her
life for a relationship at the moment and that her 7 yr old is her
full time social life for now. So I realize that and understand.
Maybe I'll chip away at that shield a little and see where I stand
after that. It sure beats coming home to a ransacked home I tell you that.
Well, that's it for now Diary. Time to go rent a DVD from the market.
---
Ad:0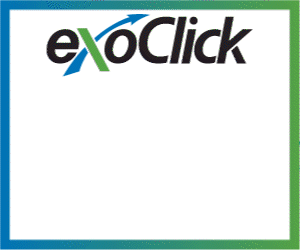 ---