Confessions of a married woman
2010-09-02 15:37:21 (UTC)
So many men so little time and just one of me!
Wow... so a few months ago, some guy messaged me on a
dating site, that he thought I was pretty, blah blah
blah.. we chatted for a bit and he asked if I went out
clubbing and I told him yes I did and he said he thought
he'd seenme one time at the club that I frequent, but
didnt bother me because I was busy with my girlfriends,
anyway, he asked to exchange numbers and after a few
messages I did. We texted back and fourth and somehow it
stopped, which is fine, I have other stuff to do...
anyway... yesterday, he found me on another dating site
which he is on too and he sent me a message, we were
totally flirting, but I hope that I didn't give him the
wrong message! Here is our emailing:

Him: ooH a lil tease huh... sexy (I guess he was referring
to my pic)
Me: You think? thanks :P lol..i know you.. from _______
(the other site)... remember?
Him: Lol..i remember that's y I messaged u
Me: ha... yea right! I like your pics better on here..
they are bigger :P
Him: I'm even bigger in real life baby ;-)
Me: oOoohhh... smooth real smooth lol, I wouldn't know I
wasn't acknowledged at the club when you claim to have
seen me! :(
Him: Lol thx...Its ok there are lot of ways of verifying
that, what do u think?
Me: I agree, yes there is.

Him: That's good...we can actually meet up..how about
that! Lol
Me: that sounds like a good idea.
Him: When are u available?
Me: For you? Whenever.. lol jk... hmmm lets see... can you
give me some, times and dates that you are and see if they
are compatiable. M-F I work until 4 tomorrow is not a good
day... so.. like I said, let me know and I'll let you know
Ha...so is there a hidden message in here? HELP! Did i
put myself in deepshit? He's suppoes to be 6'2
(HOTTTTTTTTTTTT). I'm 5'5 so I hope that's what he meant
by he's bigger in person :P.
---
Ad:0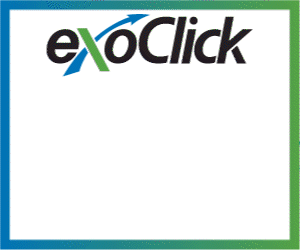 ---