Experienced Life
2010-08-06 12:41:50 (UTC)
Psycho and the wind
Well, it's been awhile. Lots has happened. Ex actually said
she will let me have time with the kids. So for a few weeks
now, I did have them. We were having a great time.
It's been so long since they ransacked my home that I could
see that the kids actually grew taller. The 7 year old have
some permanent teeth out now.
We went everywhere together. I made sure I made the most of
it. Spend weekends going places. Talked alot. Some sad
things I noticed that the 7 yr old girl was starting to tell
fibs. This of course she learned from the ex and her 19yr
old sister. Sad to see but I was trying to work on trying to
instill some good morals in her. She was changing slowly.
I know that the Ex is like the wind. She will do one thing
then change her mind later. With that in mind, I spent as
much time as I could with the kids.
The sad thing is that the 5 and 7 yr old must have sensed
that our time may be limited too. Every day, they would come
to me occasionally and just hug me and say that they loved
me. This would happen a 1/2 dozen times a day. I'm guessing
because they missed me and I think they also know that this
may not last long.
Well, I come home one day and notice that the kids stuff was
mostly gone. Like the wind changing directions, Ex just took
the kids and cut me off again.
I know this was very possible and I did everything I did to
make sure I prep for this. Yet, it still hurts. What is sad
is that I am older and wiser and even though I can cope with
this, it hurts.
I can only imagine how the kids feel. Their feelings are
true and they haven't gone through life enough to understand
and/or cope with these confusing feelings.
How I hate these selfish people. How cruel and stupid people
are. They don't even realize how they hurt the kids. My ex
and her 19 yr old deadbeat daughter are both fucking psychos.
Well, now I'm free to hang out with my new friends. They
always like hanging out and conversing with me. I just hope
I don't bring the crowd down with my shitty attitude. I know
a few women in my little single parent group has flirted
with me. I think it's time for me to have a life.
That's all for now diary.
---
Ad:0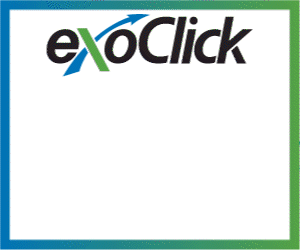 ---