Confessions of a married woman
Ad 0:
Digital Ocean
Providing developers and businesses with a reliable, easy-to-use cloud computing platform of virtual servers (Droplets), object storage ( Spaces), and more.
2010-04-23 15:38:33 (UTC)
TGIF!!!!
Finally the this week that has seemed like eternity has
ended! I have always loved Fridays more than any other day
of the week, who knows why. Nothing exciting happend in
my life yesterday, so I really don't have anything
exciting to share. Well, execpt for the newly installed
72 X 72 picture window installed in my dining room, which
looks SUPER awesome and my baby's doggie door, she finally
has a way in and out of the house without having my lazy
ass get up and open the door for her to go into the back
yard...hahha.. it was so cute to train her yesterday to go
in and out of it. It was fun... she was scared but
excited at the same time. Once she got he hang of it she
was in and out like... well like.. hahaha.. nevermind.
Yea... she loves her new doggy door, and mommy loves her
new super sized window! Let me tell you about this
window. It was originally a window for my living room bay
window that needed (needs) to be replaced, as when it
rains the water was coming inside my house and I am
worried about mold and ruining my bamboo floor. I ordered
a custom energy saver window at Lowes with the help of the
dude that was going to install the windows, he gave me a
size and I asked are you sure, he said yes. I ordered the
big middle window and the two small side windows all
energy efficient, to get the tax write off...
hello!...when the window arrived, I KNEWWWW it was wayyyyy
too big, as when my X messured it it was like 5 ft x 6 ft
and the dude had told me 6 x 6...so I'm stuck with a huge
ass window that, unless we remodle the front of the house,
the window wouldn't have fit there, there wasn't enought
space to expand for the window... i was so pissed off...
and he said.. it WOULD FIT... yea right, I didn't want him
touching my house any more as, if he can't fucking measure
a window right... what makes me think he is going to be
able to install it. HE IS FIRED!!!!! Even though he is
my sister in law's husband, ugh! He didnt have the nerve
to apologize AT LEAST, oh well, it is what it is.
Thankfully we found our handy man again that originally
fixed our house when we bought it and he does a GREAT job
and is affordable. I can't wait until my original bay
window arrives so that it can be installed along with the
other 3 windows... my house front is going to look so
pretty! Now "all" we will need is landscaping, paint from
the outside and.. hahah a lot more to do but little by
little. I am working on a budget plan to suit my
lifestyle and to keep up with home. Hoepuflly it will
work out and I have support for it. One thing I do hope
that my sister-in-law husband finished are my kitchen
cabinets.... ne didnt even finish that! What the hell?
He started all the hardware on them and never finished
them... I'm going to have to ask him to finish them since
he started it and he knows how that goes already.
My mom is finally home and she looks pretty normal now.
I'm so thankful to God and doctors of course. She is back
to her normal self again and it looks like w will be
celebrating her birthday. Her Bday is tomorrow but
tomorrow we are going to a wedding which I'm looking
forward to. I hope my dress fits, because I feel like
I've gained a few pounds, but we will see, so we are
celebrating my mom's birthday on Sunday. We are going to
take her to church at the church where I was baptised and
then we are going to take her to her favorite Sunday
place, Acapulcos, she LOVES the tropical shrimp salad, and
all of us can have the brunch buffet with champagne..
yum! Get drunk with like 15 bucks... with food...
hahahha I'm terrible! So that is what we have planned
for my mom's birthday, with an icecream cake and super
yummy lemon cake prepared by my sister J, she is a pastry
chef, and a dayum good one too.
My boss is so cute, i think she like me or my way of being
anyway. I always wear high heels... ALL the time... 3
inches or higher actually they are usually 4 inches, so I
told her she needed to start wearing heels because they
look super cute and all she needed to do was wear them
daily so that her feet and body can get adjusted to them.
She has started buying more and more "heels" kitten heels
and big wedge heels and she shows me her shoes everytime
she gets some "high" ones... yesterday she came in and
told me, "look at my grown up shoes" they were super cute,
black pointy shinny kitten pumps (about 2 inches) they
were pretty cute, this morning she came to tell me she got
a blister.. uh oh... I told her to try wearing them with
stockings... she thought it was a good idea. People: PAIN
is beauty! You gotta sacrifice to look cute! You think I
was able to wear these babies, just like that? No way it
took pain and suffering, but its all worth it, because I
look taller :P this way I can find a man the height I
want without having to wonder if I will be taller than him
if i wear heels...lol... jk.. but yea I guess that can be
a possiblity. The only heels i am hesitant about are
those with zippers on the back, because I have two pairs
and those two pairs have given me blisters.. ouchy.. and
one of those pairs are too hot that I am going to risk
wearing them again! Probably tomorrow. Well lets get
this party started (after work that is). Good weekend to
all.
Thanks for reading.
---
Ad:0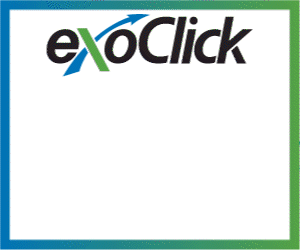 ---