A Fanfiction Writer
2010-03-03 01:11:06 (UTC)
[fanfic] A Sprinkling of Love
Tite: A Sprinkling of Love
Fandom: Speed Racer
Pairing: Gregory "Speed" Racer x Darius Evans (OC)
Rating: PG13
Warnings: AU, male/male relationship, implied sexual
situations, mushiness, fluffiness,language from Darius,
that sort of thing
Disclaimer: I do not own Speed Racer, that right belongs to
Speed Racer Enterprises, and I do not profit from the
writing of this story. I do own the idea for the story and
Darius Evans. It's all for fun, guys.
Author's Note: Story 4 in a series, yet separate in its
entirety. Crosses various fandoms as well.
Summary: It's almost Valentine's Day, and Speed is planning
a nice evening for his lover.
Theme: Romantic dinner
Story:
For Speed, there was not much cause for him to celebrate
about Valentine's Day. In his opinion, there was too much
hype surrrounding the holiday. The stores tended to go
crazy with decorations, candy, jewelry, and romantic dinner
ideas. Even the restaurants proclaimed theirs the place to
be on Valentine's night, offering specials for couples of
all ages and in love. He did not have much use for heart-
shaped balloons, conversation hearts with goofy sayings, or
even diamond rings and matching earrings. When it came to
Valentine's Day, Speed wanted things to be simple yet fun.
He did not need balloons and jewelry and chocolate to let
the one he loved know just how much he loved him nor did he
feel it needed to be restricted to one day.
Of course, there was one aspect of Valentine's Day that
Speed did enjoy and had since he and Darius started their
relationship. It was something they shared between just the
two of them and in the privacy of their bedroom. Speed
smiled as he shut the LCD TV off, in the middle of a K-Y
commercial, and he shook his head. The couples in the K-Y
commercials often talked about the big moment and how their
lubricants assisted in stimulating their arousals. Speed
knew about stimulation and how that big moment felt very
well.
---
Ad:0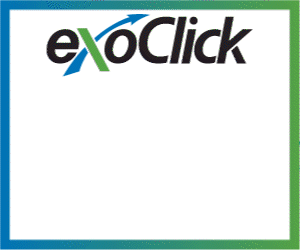 ---