Quaint Thoughts
2010-01-22 16:00:33 (UTC)
A synposis
When i was 9 my elder sister was sent to boarding.She was
in 5th grade then and i have to say(though i don't admit
it much often but this is my journal) i missed her.To me
the idea of going to that hostel was like going to the
Garden of Eden.Though the school was just a 2 hour drive
away form our town,we still couldn't see her much
often,only in holidays.And whenever she used to go Mum
used to shower her with loads of stuff to eat.Me,i was
just plain jealous that she got to live in place as
beautiful as that.Did i mention that her school had loads
of peacocks.They were just Everywhere.During the rainy
season they would spread their feathers and dance and i
was so enchanted by it all.I begged my Dad to send me
too.But it had to wait.So i studied hard,Really hard,did
everything i was told.At last when i was 11 i was sent
too.I gave the entrance test,i was shit scared.On account
of my sister(something tells me that she didn't want me
to come).She
even told me a very scary tale about a girl who died in
the swimming pool.And how her spirit haunted the hostel.
(Later i found out there wasn't even a pool in the
school).So i gave the test and quite naturally made
through it.So there was with my happy shining face,saying
goodbye to my Mum.
I have to admit i was happy there.There were some low
times,but all in all i liked that place.I learnt how to
play cricket,how to backanswer teachers,how to pinch food
from the mess,late night birthday parties.Had time of my
life.Also i had cropped hair at that time,so somehow i
ended up becoimg a tomboy.Then 4 years later i starting
hating that place.Dunno why...so then again i begged my
Dad to send me soemwhere else.I was sent to co-ed hostel
where i had lots of trouble,on account of the tomboy thing
and you know how sick teenagers can be.Still i
adjusted.Made friends,another victory (sort of).Learnt a
lot about life.Vowed to myself that i would never let
anyone intimidate me.
Now i am here(a year later).Preparing to get through one
of the topmedical colleges of India.Staying with my Mum
for now.As usual i am done with this place.In april am
moving to another hostel.Adios Mum.(staying with
parents can be difficult)
So that's my life so far.Dunno why i wrote it.Was
planning to write somethingelse but it turned out like
this.Couldn't get around putting those complicated
feelings here,guess it will take time to learn.
---
Ad:0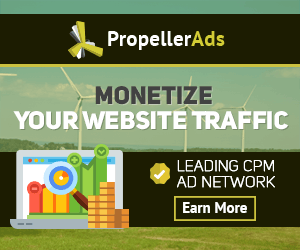 ---