Love of the Loveless.
2009-11-13 08:44:57 (UTC)
Mmm, the beautiful disaster, in full effect.
I read back on old entries. Well, to the most recent.
On how I didn't want you fuck another girl.
On how I didn't want to get over you.
On how I love you so.
Loved.
Past tense now comes into play.
I've fallen in love, anew, if you will.
It's selfless, it's amazing.
And sadly, I've already become attached.
Dependant. Mmm, God how I need him.
His names is Cedric James San Pedro.
I find it strange, so strange.
He's:
A)Filipino
2)The best thing that's happened to me this year
We're rolling into a new year.
I'm on the bridge of 18, just a few more cobble steps.
Eighteen.
We'll be fucking, screaming sweet, sweet love.
How I love you. How I truly love you.
How selfless you are, truly selfless.
How lovely you are, truly lovely.
How you make me smile.
I had one of those things, recently.
Where I think about my ex.
Not necessarily missing him, but thinking about him a lot.
And he's been thinking of me, this I know.
He texts me randomly, asks me to call.
I don't say much, I'm short. I don't want to cause trouble.
And I get this shaky feeling when I think about him,
especially when I'm around Cedric. It's not right to think
about him, so why does my brain lead me there?
And when I'm in bed with Cedric, I think about if he thinks
about her. Khadijah. That stupid, heartless, ignorant,
egotistical, asinine whore.
I don't hate her because she's an ex.
I hate her because she can't seem to love anyone.
ANYONE, around her.
She's a controlling person. Truly insane.
She takes pride in anger management.
Little did she know, she failed.
When I think about if whether or not Cedric thinks of her,
Be it romantically or not, I lose it. I lose my drive, I
douse the fire.
The passion which roared so violently, dies down as quickly
as a Firestone tire to a blind possum.
These thoughts kill me in my sleep.
Thank God the nightmares stopped. I don't think I'd be here
right now. Sitting.
Last night, I spent my time with Cedric.
We recently got over the flu, so it was great together-time.
Although lately, all we've been doing is watching TV.
Privacy isn't what it used to be when we started.
My whole family is within 5 feet of us.
I, again, realized how truly blessed I am.
Although I've always cherished that, embraced, and
acknowledged that.. The fact that I was reminded,
much like a 2x4 to the face, really helped me.
Michael called me that night after Cedric left.
I was not amused. And as soon as Cedric called,
my heart raced and I switched so fast to the other line,
Michael didn't even get to say, "Goodbye"
Cedric is amazing.
And I'm willing to spend my life around someone as beautiful
as him. Really.
I'll never meet someone as great as him.
He'll always treat me well. I know it.
---
Ad:0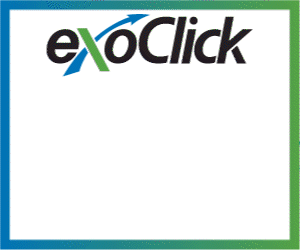 ---