Private Babbling
2008-03-12 12:47:56 (UTC)
Of Mice and Men- Horsey Style
Of Mice and Men...
First off, thank you to everyone that wrote in about
Epitomie & her foal. She has already started neighing at
the stallions again. Due to fuel being almost $4 a gallon
I'm just not sure if I'll breed her this year though.

We are still waiting for Saffron to foal. I can't wait. She
is huge!
The vet was out yesterday and pulled coggins on our 5
riding horses so now we are ready to travel. I can't wait
to get my stock trailer back. Right now it's getting
rebuilt because it was in a rollover accident and needs 1
side straightend out and the roof replaced. It's a 4 horse
BEE BP that I got for $1000. Great deal considering a 2
horse BP runs about $1600 used.
Men:
I put up a barrier fence between my two back pastures 2
weeks ago. Now Comet and Romeo are right next to each
other. ..:namespace prefix = o ns = "urn:schemas-microsoft-
com:office:office" /
But really, I was surprised at how friendly the boys were
to each other before the fence modifications. They share a
100 gallon stock tank and I was hoping with the right fence
they could continue to. I threw up a panel of hog wire
above the tank and a scrap piece of fence roll to block the
bottom off. (Yes, I HAVE seen stallions go UNDER a fence to
get to each other!) Comet was very sweet when he came over
to the fence to check Romeo out. You could see the defense
in his eye though, nothing there to be trusted. Romeo would
come over and touch noses but wasn't as defensive.
Honestly, he looked like he wanted to "play". Comet would
attempt to use the side of his body- in case he had to kick
or bite. Romeo would just barge into the fence area with
his chest. Romeo didn't know quite what to think of all the
noise Comet was making. After a couple minutes of kissy
face the boys would take off to the opposite corners on
their pastures. As time went on Comet would squeal less and
Romeo started getting a little more brave- he stuck his
nose thru the hog wire and started biting Comet on the
cheek. Romeo would also test the lower part of the fence.
Comet started getting annoyed after about an hour- and
started trying to rear up over the 12 ft tall fence. That's
when I decided to put a gate in that corner so they
couldn't touch noses without A LOT of effort. The fence
between their pastures is pretty wooded but they found a
bare spot were they both leaned on the fences to "play". I
would wake up at about ..:namespace prefix = st2 ns
= "urn:schemas-microsoft-com:office:smarttags" /3AM to the
squeals and roars of the boys touching noses. The first
night I was so disoriented that I *think* I shot out of bed
and promptly ran into my bedroom wall. LOL! I fixed these
bare spots by blocking them off with branches and trees
that ..:namespace prefix = st1 ns
= "urn:schemas:contacts" /Brent had cut down- the
squealing stopped. :D
I never would have decided to put the stallions next to
each other if they had not been standing about 10 feet
apart for the last 2 months. I figured they were doing
pretty good in that situation and I know my stallions
pretty well so it was worth a shot. This is really going to
help when they have to trailer together too.
When the vet was here yesterday he said Romeo looks really
good, a very nice horse. My vet is totally in love with
Comet, has been since we moved here. Hopefully seeing him
again he can talk up some business for us. lol We had 2
calls on the Horse Ill. ad. Now that Comet has his shipped
semen certificate I hope we can get some business out of FL.
Mice:
Roket (the anglo 2 year old colt) was gelded yesterday! I'm
looking forward to him turning into a docile companion now.
He was getting very study & obnoxious.
I felt a surge of panic when he went down for the
operation. Wow, it's scary to see your horse totally
knocked out like that. The surgery went fast and
effortlessly though. Oh and while he was down they took out
his wolf teeth. The vet assistant said that the top ones
were right in the line of where his bit would have gone so
I'm glad she got them out.
It always mystifies me when people buy a young stallion
thinking they are so "cute"- and that they are going to
make a lot of money of them in the breeding shed. There is
a lot of work involved in raising a gentleman. You are
kidding yourself if you think it's an easy road.


---
Ad:0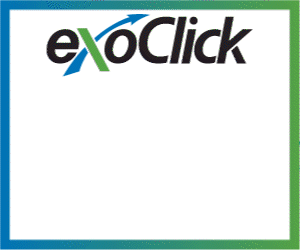 ---