The Daily Chaos of Kalamity K
2007-06-11 12:11:54 (UTC)
All-star Carnegie Hall concert honours Canadian jazz pianist Oscar Peterson
All-star Carnegie Hall concert honours Canadian jazz
pianist Oscar Peterson
Sun Jun 10, 11:18 PM
By Charles J. Gans
NEW YORK (AP) - Doctor's orders prevented Oscar Peterson
travelling from his home near Toronto to attend a tribute
concert featuring Wynton Marsalis and other jazz stars at
Carnegie Hall - where the legendary jazz pianist launched
his international career nearly 60 years ago.
"Even though he can't be here this evening and is quite
disappointed about that, he sends his heartfelt thanks, his
deepest appreciation and his love to all of you,"
Peterson's wife, Kelly, told the audience at the Fujitsu
Jazz Festival concert honouring the 81-year-old "Master of
Swing."
Peterson's daughter, Celine, recalled it was on the same
stage her father's "amazing career began."
In 1949, jazz impresario Norman Granz invited a then-
unknown pianist he had heard performing in a Montreal club
to go to New York City for one of his Jazz at the
Philharmonic concerts at Carnegie Hall. Peterson was
brought up from the audience as a surprise guest to play a
duet with bassist Ray Brown, overwhelming everyone with his
dazzling technique and mastery of different jazz styles.
Pat Philips, who produced the Friday-night tribute with her
partner Ettore Strata, came up with the idea after hearing
Peterson in a rare club performance at New York's Birdland
a year-and-a-half ago. Peterson, who lives in Mississauga,
Ont., has cut back his touring schedule in recent years due
to arthritis and a mild stroke he suffered in 1993 that
affected his left hand.
"I wondered why there hadn't been a recent or important
tribute to Oscar Peterson in the United States, and I was
sort of astounded that I couldn't find anything," Philips
said in an interview.

"This is where it all started for him...and I thought it
important that America pay tribute to him because he's been
such an inspiration to all the great jazz pianists here and
all over the world."
Pianist Roger Kellaway, the program's musical director,
opened Friday's concert in a trio with bassist Christian
McBride and guitarist Russell Malone performing the
Gershwin tune "I Was Doing All Right," as a tribute to
Peterson's classic 1950s drummerless trio with bassist
Brown and guitarist Herb Ellis.
Peterson's fellow octogenarians, though frail, provided
some of the evening's most moving moments. Hank Jones, 88,
whom Peterson described as his favourite pianist,
accompanied Clark Terry, 86, who charmed the audience with
his vocalese on "Mumbles" - reprising a tune the trumpeter
recorded with Peterson in 1964.
Terry then performed a touching version of the ballad "The
Nearness of You" with the 87-year-old pianist Marian
McPartland, another longtime Peterson friend.
Other performers spotlighted memorable collaborations from
Peterson's 65-year career: singer Dee Dee Bridgewater
soared through "Midnight Sun," a tune the pianist recorded
in 1975 with Ella Fitzgerald; while trumpeter Marsalis
played a spirited version of "Just Friends" in homage to
Peterson's 1980 "Trumpet Summit" album with Terry, Dizzy
Gillespie and Freddie Hubbard.
Gypsy violinist Florin Niculescu flew in from Paris to
play "Someone to Watch Over Me," evoking memories of
Peterson's recordings with the French swing violinist
Stephane Grappelli.
Peterson's own compositions were showcased throughout the
evening - most notably several movements from his
1964 "Canadiana Suite," which he wrote to express his pride
in his native country. The 20-year-old piano sensation
Eldar, who was inspired by Peterson recordings growing up
in Kyrgyzstan, set a blistering tempo on "Place St. Henri,"
named for the Montreal district where Peterson grew up;
while Canadian pianist Renee Rosnes created a more pastoral
mood on "Ballad to the East" about the Maritime Provinces.
"It really is nice to be able to pay tribute to someone
who's alive and Oscar is very much alive," the 85-year-old
pianist Billy Taylor told the audience.
"He couldn't be here with us tonight but he's here and his
music is still happening."
It was left to Peterson himself to provide the evening's
final coda. As the performers lined up on stage with
Kellaway holding aloft a large colour photograph of the
pianist, the audience exited to the sounds of a 1950s
recording of the Oscar Peterson Trio playing "(Back Home
Again In) Indiana" at breakneck tempo.
http://ca.news.yahoo.com/s/capress/070610/entertainment/musi
c_oscar_peterson_tribute
---
Ad:0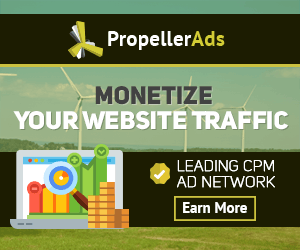 ---