Reconstruction
2006-05-09 22:00:08 (UTC)
The Subtle Lessons of Life
It seems that there will always be someone to brighten the
day, or at least those eyes. Is it simply eye-candy, or
matters of the heart? One fact that will always remain
true for myself is that I'll always have a person to look
up to, an idol to admire from far away. Even if they never
realize the sizzling connection between target and eye, it
still exists. My biggest weakness, I have discovered, is
boys. They're the people I cannot keep my eyes off of, and
it's driving me insane, as much as it would drive the
latter if they found out. I wish I didn't care, but it is
a part of me. At least I know that I can be passionate,
even if it means falling hard on the first sight. Perhaps
everyone has a radiant beauty that only I can see and
appreciate.
Whatever the reason, it's become a nuisance. But I have
faith the good Father in heaven made me this way for a
reason. And I am thankful.
Today was a bitter reminder of the impending end. My
school is adopting an irrevocable change in which half of
this years freshmen and sophomores are located to another
nearby school. On top of that, the seniors are basically
at the threshold of college life. I'm losing friends on
both sides, and it's painful. Next year I'm to start a
lonlier path with my remaining friends, but activity will
be high that it wouldn't make much difference. I might as
well call myself a senior, let's put it that way, why not?
And I sit in my second English class, gazing mournfully at
the faces I can enjoy for the last few days. Of all the
people I know there, only two will remain from the
original group of eight. Even teachers are packing their
bags and preparing for flight.
One of the boys that's staying is a recent face at our
school, and after a few weeks, he's started to show his
nice side to me. I remember once envisioning him in big,
flimsy pants and sandals with a comfortable white shirt.
It was like gazing yonder upon a future him. And strangely
enough, I believed it. Funny.
Life will have to carry on despite the losses; who knows,
there may just be an even greater gain from this. Though
it will never be the same. The boy that I admired for his
brave combat against education will move on to the place
where he belongs, and I feel happy for him. In fact, he
inspires me to follow in his footsteps. Perhaps I'll try
my feet in the tracks. They're small, but it'll have to
do. Silly me. But life feels just better that way.
Good care.
---
Ad:0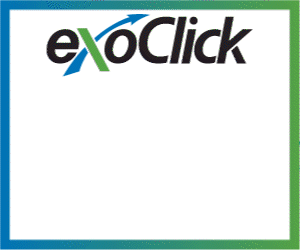 ---