Nick's Journal
2006-03-21 02:04:15 (UTC)
What a fucking shitty day
it's been a while, but i've finally hit a trough in my life.
one of those ephemeral portions of life that seem to last
forever. if life were measured in peaks and troughs, in
mountains and valleys this day wouldn't be a valley...unless
that valley were a valley full of shit.
this is how it started:
i wake up at 6 am to take juli to the car mechanic. i hate
car mechanics more than i hate dry-cleaners, but still, it
all went over smoothly. so there the two of us are together
in my car waiting for my commuter train to pull up, and to
be quite honest, that was the best part of my day. i just
got to sit there with her and enjoy us together.
then of course the BUS drove by us. now this bus is a
commuter bus that has one duty: to pick up this one lady
that gets off the same train i get on. this bus is driven
by an asshole and if the train is more than a minute late he
will drive off. he did it today.
i felt so badly for the lady, i talked to her and she said
that she would now have to wait an extra hour and burn a
vacation hour. jesus fucking christ.
i felt so badly for her. i mean how shitty is that? if
that asshole could have just waited 2 seconds (literally!),
she wouldn't have had to.
i wished her the best of days and i hope she got it. for i
got the worst.
i got onto the train and at the next stop this obese white
guy with a beard sat down next to me (in a 2 seater) and
starting eating an apple. now, i have come to the
determination that apples are the noisiest food ever; and my
biggest pet peeve is when people "schmatz" which basically
means smack their lips and saliva in some grandiouse
symphony of digestion. he did this, and this is how it sounded:
"cruuuuunch, chomp, chomp, gulp." twenty times over, with
bits of apple in his beard. ugh.
work.
i fucked up. i registered something and didn't notice
someone else's mistake. they told me that 91 lots were to
be registered, but actually there were 97 lots. i missed
the 6 lots because i trusted them. i was a FUCKING IDIOT
and didn't double-check it all.
this may not seem like much to you, but i take so much pride
in my work that it hurt me beyond belief. i was negligent
and didn't corroborate their information just to make a
dead-line.
i died a slow death at about 10 o'clock. when i had this
conversation wiht my supervisor:
"there are an extra 6 lots on the plat, can i just add them
in arrears?"
trying her best to maintain a placid face, but betraying it
with pure dismayal,
"ummm, no that will cost another $800."
my stomach turned the way it does when horrible things
happen. it was my first true fuck-up on the job. i mean a
true fuck-up.
i sat there dumb-founded for about 15 mins at my desk. this
was the same day that my "protege" started. i felt so badly
because all i could think about was myself.
we all went to lunch at a mexican restaurant (which was
supposed to be the highlight of my day but i just couldn't
eat). i sat there still quite silent when the waiter
spilled a cup of ice-water upon my shoulder. i shrieked and
jumped up.............knocking the whole god-damned picture
on myself.
i felt like such an idiot. here i was completely soaked to
the bone with ice-water and no-one to blame buy myself.
after many protests i excused myself from the lunceon and
wandered back to my office.........soaking, fucking, wet.
i took off my shirt and sat in my office in just my
wife-beater. at that poitn i seriously thought:
"fuck, i should go home"
but then i realized i shouldn't. i mean if i can make it
through this day despite what had happened i would be a
better person.
big mistake.
they all came back at 2 pm and they even brought me my order
(i love my co-workers, not ashamed anymore). so as i ate my
lunch at my desk i got the following e-mail from my
supervisor (bare in my what had just happened):
"this community hasn't been registered!!! our client is
asking if they can sell in ohio, why wasn't it registered?!!!"
oh my fucking god.
this was beyond all doubt the worst day i've had in years.
through all of my responsiblities slipped this one
(seemingly) innocuous consolidation.
i had just flat-out forgotten. and this i e-mailed my
supervisor. she didn't respond.
so there i was dying.
i wish i could convey my abomination at my failure. i am
one of those people who die a thousand deaths when they
fucked-up. i can steal, i can lie, i can (i think) kill, i
can do drugs, i can drink, and i can pretend to think that
british humor is funny, but i can not cheat. i can not do
anything that would ever comprise my own achievement. i
always take pride in my grades and my accomplishments and i
realize this sets me up for the devestation that i felt today.
i hope i learned (i know i did) but even still, the agony i
felt at that moment and still do is indescribable. tomorrow
i have to call the regulator and ask her to change my first
filing where i missed the lots. my livelihood (at least to
myself) sits in her hands and i just feel queasy. i may not
sleep tonight (and ot be honest i don't want to) for all of
the anxiety dreams.
sigh.
and then at about 5:55 just as i was ready to boogety out of
the office, hopingly leaving a day of dread behind me i saw
something.
you see, along with my protege we hired a new lady. she is
71 and is a beast. she is something else. she knows she's
the best and she knows she can accomplish anything, i
offered to purchase my own printer cartridge online and she
scoffed me. she badgered our black receptionist out of her
chair and made her copy all day (i think she is a TAD bit
racist).
she was a tyrant her first day, she didn't take any shit.
she was just your every-day homely southern woman. a bit
overweight, her gray her aloft above her makeup caked face.
she ruled like hitler. i liked her right away, she didn't
take any shit and she as so fucking austere.
at 4:30 she left and at 4:05 i took a package. i took a
vase of flowers to her. she looked at them and the flushed
beyond belief.
"oh deary me."
she read the note and told me to set it down on her desk
(which she had just recently conquered).
at about 5:35 i read the note, it said the following:
"I hope your first day was great, with all of my love, Herold."
at lunch (before the pitcher incident) she got whiff of my
upcoming marriage. she was the only one to not despair over
it, she seemed over-joyed. she seemed so pleased it was
just beyond anything.
she gushed about her husband and about how they had been
together for 600 years or something and i just brushed it
off. i took it for granted i guess.
and then i saw the flowers.
i don't know, it just made my worst day the best ever. it
just rejuvenated a faith i didn't know as still buried
inside of me.
i love you so much juliann and i hope that we can prove to
future, work-a-holic paralegals that true love can sit upon
your desk in a ceramic vase with a simple note.
---
now if only i could know that the lady made it to work
alright. well that and that my regulator will help me out,
wish me luck :-).
---
Ad:0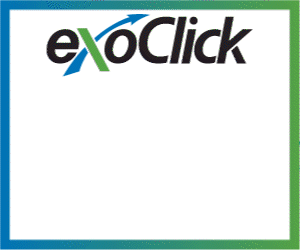 ---