SinistR's Exploits
2005-10-15 18:46:33 (UTC)
My Sunshine...
I met Sunshine from online. She is a beautiful 34 yr old
blonde with a pretty smile, nice ass, and 36 D tits. We
talked online for a good 3 years but never met because one
of us or both of us was always dating someone. One day at
work I was bored and ventured into chat and who do I see?
Sunshine. She tells me how she missed talking to me and
that she is finally single. I tell her I�m single too. So
we talk for a few days and decide to finally meet. She also
tells me I�m her last hope for dating online since the
rest
of the guys she�s met were assholes. I�ve liked Sunshine
for along time, since we first met actually. We have a lot
in common like fast cars and fast bikes. She rides a crotch
rocket and I drive a vette so it seems like a great match.
We set it up to meet on a Thursday night but the days
leading up to this she is seriously turning me on talking
dirty to me as I am to her. I was a bit shocked by this and
figured she hasn�t been laid for awhile but I wasn�t going
to let that get in the way of finally meeting her. At this
time in my life I actually just wanted to hang out with her
and not score with her as I actually genuinely liked her.
She�s been hurt a lot by the few guys she dated. She was
married and with only one man till she was 29 and finally
divorced so I knew I had to play it cool and be relaxed if
I wanted to take this to a higher level. The day I go out I
stop and grab one red rose and I take the top out of the
vette and ride out to her house. She is sitting outside on
the porch waiting for me. I sneakily put the rose behind my
back when I meet her at the porch so she couldn�t see it
and I pull it out and give it to her. Her face lights up
with a warm smile and at this time I pull her close to me
and give her a kiss. I know this sounds a bit of haste but
she did tell me to do that during our daily conversations
so we could just get the animosity out of the way so I did
although that�s really not my style until I know I got the
Go. Afterwards she backs away smiling at me and proceeds to
invite me in. She shows me around her house and shows me
her new 05 ZX600 that is her pride and joy. I tell her to
dress warm because I have something planned for the evening
since it�s early fall.
We venture out in the night with the top out, windows down
in the vette hauling ass down the interstate. I tell her to
look at the speedo since it�s digital and read it out.
130,
140, 150, 155. She couldn�t believe how fast and how hard
the lil vette that could pulled down the interstate. I take
her to Charlestown Raceway for a night of gambling,
drinking, and just good times. We go in and walk around and
head straight for the bar. We both get a drink and talk a
little bit then head out to watch the horse races. We are
sitting out there talking leaning against the fence having
a good time enjoying the clear cool night in the mountains
of West Virginia. She is giving me the google eyes so I�m
rubbing her back talking to her then I slowly kiss her and
she pulls me close. We watch a few races and decide to go
back inside and pull some slots. We both spend a little
money and we both don�t win much. No big deal we are there
for fun anyway. So I say lets go. We ride out to Harpers
Ferry and I find a nice open field and pull the vette over
and tell her to get out and walk with me as I grab a bag
out of my car. We walk out in the middle of the field and I
pull out a blanket and lay it out so we can lie down and
star gaze. We talked a little then started making out. She
got me really hard as she�s a great kisser and I could
feel
the heat building in her jeans. Next thing I know I�m
playing with her nice tits and her very wet pussy. She is
seriously getting into it and wanting more. As I start to
pull her jeans off I whisper in her ear to just say No. I
say this several times as I know her rule #1 is no sex on
the first date. Well she�s not saying no she�s telling me
how bad she wants me. I�m butt naked watching cars go by
and looking up at the stars and I slip my hardness into her
and she is very tight and super wet. As I�m on top being
gentle with it after a few minutes I spin over and pull her
on top of me and now she is grinding in me pretty good. I
lift her shirt off and undo her bra so I can play with her
nice tits. Sucking, biting, licking, pinching her nipples
pulling her hair making her ride me harder as I�m
thrusting
into her deep. After 20 minutes of this I spin her over
again and take her from behind pounding her good, slapping
her ass and pulling her hair. She reaches back and grabs my
leg and pulls me into her with every hard thrust I can give
her. I splurged my juice deep into her and stay hard
keeping a good slow rhythm letting her feel my hardness
after I nut. Another 15 minutes go by and we are both
spent. I collapse behind her and pull her close to me
kissing her ever so gently looking up at the stars enjoying
what just happened. A little while passes and we both get
dressed and hop back in the vette. By now it�s getting
late
and I take her home as we both have to work in the morning.
I pull up to her house and leave the keys in the car to
walk her up to her house. She opens the door and walks in.
I follow thinking I won�t be there long as I left the keys
in the car. We kiss a little and she shows me the rest of
her house. We head upstairs to her bedroom and now I am
being bad. I bend her over the bend and start spanking her
ass playing with her with no intentions of having sex but
as I push her on the bed and lay next to her we start
kissing and next thing I know we are naked again. She is
really getting into it this time as I am too. She was
really turned on to know I�m very experienced and have
high
stamina when it comes to fucking. We start out slow and
easy me on top then her on top with those nice tits
bouncing as I�m thrusting up pulling her down on me. After
about 45 minutes I cum again. Well spent we relax for
awhile and start all over again. She�s a freak and
seriously wanting my cock! Now the gloves are off. I got
her face down ass up and I am telling her what a dirty
little whore she is and she is telling to fuck her pussy
hard. I�m tearing into it for a good 30 minutes. I
remember
her telling me she�s an ass virgin so I push 2 fingers
deep
into her ass as I�m plowing her pussy and she is backing
up
into me telling me to fuck her silly so after a little of
that I pull out and push my cock into her ass and she takes
all 7 inches of it on the first try! Now I�m very proud
of
her and start fucking her with no remorse and she is
getting into it even more. I�m pulling her hair and
smacking her ass with my belt pretty hard. I�m telling her
what a good little slut she is and she is moaning very
loudly with my balls bouncing off her super wet pussy. I
fuck her in the ass for a good � hour and blow my nut deep
in her ass and now I am spent and done. We both collapse on
the bed and lay there for a little while and now it is 2
am. We both have to get up by 6 am. After about 15 minutes
of laying there I get up and get dressed then roll out.
I thought the night went really good although I wasn�t
there to fuck her this night because I already knew it
would happen. The sexual attraction was very thick and we
both knew what we both liked already from talking for
years. She only had a few partners and at this time in my
life I�ve had my fair share. Unfortunately for some reason
she never called me again. So one night down the ocean a
few weeks later I got drunk and drunk dialed her ass at 3
am since she was suppose to meet me down the beach that
weekend. Ironically she calls me back the next day and says
she is down there. We met up for a beer and went our
separate ways not knowing if I�ll ever see her again. Sad
thing is I really liked her and we seemed to have
everything in common from sex to cars to bikes to boats to
having fun together. I guess I scared her that night and
she thought it might have been too good to be true I don�t
know. After 32 years of trying to figure women out I�m
just
going to quit trying for I�ll never understand them. All I
know is I am good at fucking and that seems to be all they
want from me. Maybe I should just be a porn star and follow
my dreams because I�m doomed to grow old and die alone.

---
Ad:0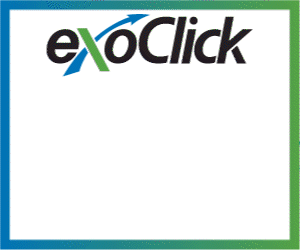 ---