The Daily Chaos of Kalamity K
2005-09-20 18:39:54 (UTC)
As Jays' closer, Batista needs to be a stand-up guy
For the record...I wrote my rant hours before I even saw
this...Just for the record. (I mean, it's not like I say a
lot of what he's saying...but I thought I'd point it out
just ... for ... the ... record ...!) K2
------------------------------------------------------------
Sep. 20, 2005. 01:00 AM

As Jays' closer, Batista needs to be a stand-up guy
RICHARD GRIFFIN
Jays closer Miguel Batista is an interesting, if somewhat
quirky, study. The oft-shaky ace went into last night's
game against the Mariners with a one-run lead and got his
eighth blown save — in style.
It was a grand slam by Richie Sexson, with the Jays nursing
a one-run lead. Batista loaded them up on two hits, a
sacrifice and an intentional walk before Sexson unloaded.
In his usual style, Batista was not available in the
aftermath.
Batista doesn't even bother with pretences. He declared at
spring training that he was not going to speak, in order to
concentrate on his new job.
"Reporters report on the game they see, but they come to
you afterwards to find out how you got the hitters out,"
Batista said as part of a wide-ranging interview prior to
last night's contest. "If I talk to you I'm going to have
to lie to you. Anyone with any sense doesn't want to let
the hitters know his game plan."
He admitted that he seldom follows the advance scouting
report when devising his approach to hitters. They are
designed as a guide for pitchers with average stuff. He
goes by his own experience. Which might be why his catcher
visits the mound so often.
Last night it was reserve Ken Huckaby behind the plate, but
there are times in save situations with regular starter
Gregg Zaun catching when it looks as if not only are the
two men not on the same page, they're not even in the same
library.
"I like it that sometimes I want one pitch and he wants
another," Batista said. "It means you have two people
thinking. If we always agreed on every pitch, then I would
worry. When Zaun comes to the mound I can ask him to
explain why he wants a certain pitch, or I can tell him
what I think. There are times I throw a pitch and I don't
know what pitch I want to throw next. I'd say we agree
about 80 per cent of the time."
How unusual is this guy? His best friends in the
organization are guys on the Rogers Centre grounds crew.
The published author and poet quotes freely from Tom
Seaver, Greg Maddux and Sandy Koufax and does a passable
impression of former Expos manager Felipe Alou, who misused
him, but taught a lesson about preparing to pitch every day.
Batista had a warning for fans and teammates about
accepting and expecting the status quo for next year, even
with regard to himself being back. Even though he won't
talk to reporters, he has his own sources.
"If what I have been told is true, if this organization
wants to win like they say, there are major changes
coming," Batista said, mysteriously. "Some of the changes
will shock you. I can't tell you my sources. Nobody is
untouchable."
Usually, to be a premier major-league closer a relief
pitcher must combine a bit of eccentricity with the art of
being a stand-up guy, forever available in front of his
locker, win or lose.
Former Jay Cliff Politte tried and failed. He couldn't
leave his failures at the ballpark.
The two key words for Batista in his professional life
seemed to be "dignity" and "respect." But, at the same
time, he doesn't understand the arguments for being asked
to stand up and talk to the media for himself and the
history of great ones that have.
Batista doesn't see that by not standing up for himself
after a loss, he is forcing his teammates or the coaches to
do the talking for him. That can be dangerous in the
emotional afterglow of a loss for the catcher, Zaun, or the
pitching coach, Brad Arnsberg, the two most likely people
to be approached regarding a Batista blown save.
It has already led to some friction in the clubhouse.
It is likely, with one year left on a rather affordable
contract, that he will be back as closer. If so, then GM
J.P. Ricciardi should quietly let him know, early on, that
for the sake of the fans, who would like to hear his
thoughts, and for his teammates, who should not be forced
to explain his failures, he must make himself available. It
was good enough for Dennis Eckersley, Rollie Fingers, Tom
Henke, Mariano Rivera and Duane Ward.
http://www.thestar.com/NASApp/cs/ContentServer?
pagename=thestar/Layout/Article_Type1&c=Article&cid=11271678
30680&call_pageid=968867503640&col=970081593064&t=TS_Home
---
Ad:0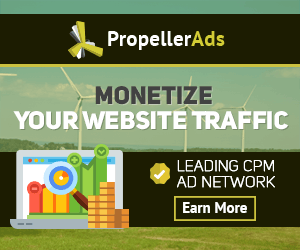 ---