The Daily Chaos of Kalamity K
2005-09-08 20:47:07 (UTC)
Canadians Beat U.S. Army to New Orleans Suburb
There are still many things in my head I want to write on
involving this travesty in New Orleans and surrounding
areas - namely on how it's really a telling, tragic sign of
the times that we have to depend more on the charity of
private businesses and other private people now for help
than we can on government (perhaps government is too big to
be effective now, who knows, but I'll hopefully get to that
in another entry to come, soon, I hope) - but something
really struck me as I read CNN today. (I don't usually
read CNN but lately I have been...) There was an article
about St. Bernard Parish and how the rescue efforts had
been sort of spearheaded by 50 RCMP (Royal Canadian Mounted
Police) officers from near the beginning of the crisis.
Several thoughts sprang to mind:
1. Finally someone mentions Canada is helping its nearest
neighbour and "best friend" (there are 4 warships going
down there, too, but word of that is nowhere to be
found...and this was my first thought because I was being
bitter about how no one EVER mentions Canada...you'd think
it would be second nature to think of the people closest to
you, but no...and it makes me hate George Fucking Bush even
more...and more...and more...for his continued
slights...and on and on and on I go...I know, I'm
sorry...); 2. Why were the RCMP there? Were they there
already? Why? (The article read like they just waltzed in
from next door sort of thing); 3. Were they there under
the auspices of the RCMP? How come I hadn't heard of
this? Certainly this country would have made mention of
it, no? 4. Makes sense that there would already be a
Canadian presence in New Orleans (if only because I'm
tenuously hanging on to history here!). 5. Do you need
permission to go down there as the RCMP? You must. Your a
different country sending in police troops...
But this article sort of really cleared it up for me, with
as much as it says, anyway...
For the record? I love my country...just like most of you
love yours...but today, I'm really feeling it.
K2
------------------------------------------------------------
Published on Thursday, September 8, 2005 by Reuters
Canadians Beat U.S. Army to New Orleans Suburb


A Canadian search-and-rescue team reached a flooded New
Orleans suburb to help save trapped residents five days
before the U.S. military, a Louisiana state senator said on
Wednesday.

The Canadians beat both the Army and the Federal Emergency
Management Agency, the U.S. disaster response department,
to St. Bernard Parish east of New Orleans, where flood
waters are still 8 feet deep in places, Sen. Walter Boasso
said.
"Fabulous, fabulous guys," Boasso said. "They started
rolling with us and got in boats to save people."
"We've got Canadian flags flying everywhere."
The stricken parish of 68,000 people was largely ignored by
U.S. authorities who scrambled to get aid to New Orleans, a
few miles (km) away. Boasso said residents of the outlying
parishes had to mount their own rescue and relief efforts
when Hurricane Katrina roared ashore on August 29.
The U.S. government response to the disaster has been
widely criticized. Politicians and editorial writers have
called for the resignation of top Bush administration
officials.
Boasso said U.S. authorities began airdropping relief
supplies to St. Bernard last Wednesday, the same day the
Canadian rescue team of about 50 members arrived from
Vancouver, nearly 2,200 miles away.
"They chartered a plane and flew down," he said.
Two FEMA officials reached the parish on Sunday and the
U.S. Army arrived on Monday, he said.
"Why does it take them seven days to get the Army in?"
Boasso asked.
He speculated that the smaller parishes suffered because
the focus was on New Orleans, the famous home of jazz and
Mardi Gras.
As for the Canadians, Boasso gave thanks for their quick
work.
"They were so glad to be here," he said. "They're still
here. They are actually going door-to-door looking in the
attics" for people to rescue, he said.
© Copyright 2005 Reuters Limited
http://www.commondreams.org/headlines05/0908-02.htm
---
Ad:0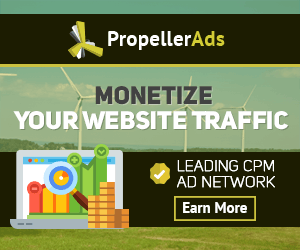 ---