Letting Go Is All I've Held Onto
2005-08-31 03:24:20 (UTC)
Believable?
-Sigh- Well, Ravon confessed to insanity. And said she had
split personalities and such. And that she didn't know.
I forgave her, because I honestly don't care anymore.
About anything. I shouldn't have to deal with this stuff,
but I will anyways I guess.
Well, just because I forgave her doesn't mean I believe
her.
Split personalities? She says she didn't know about this
Kade character. But how could she not? It would come out
in random spurts, not just when she wanted it to.
She said she didn't know a thing about it, though I can
recall being in Teenspot chatrooms with Kade Erik and
Ravon all at once. How could she not know what she was
doing?
Obviously, this is the easy way out for her. But am I too
much of a nice person to speak my mind? Or is it, that I'm
just to cowardly? But now I think, what's there to be
afraid of? The loss of a freind? Or the gaining of
pride ...
Hmm...Ravon, answer me this. You say you had no idea, but
we were in chats with Erik and Kade and you all at once?
How?
You say you had no idea what you were accomplishing, but
really, split personalities happens in spurts. It doesn't
turn off when you want it to, and it wouldn't only come on
over MSN messanger.
And like I said, it doesn't turn off when you want it to.
I put a hence on that, there is no bold nor italic fonts
on this diary. You wouldn't have believed me when I said
you were living this ... creation ... And if it were ture,
you wouldn't be able to just shut it off like that. Bang.
When you went on Vampire Freaks to get the photo
of "Kade" ... You obviously weren't "Kade". Kade wouldn't
have gone looking for a self portrait on a site of eager
teens, now would he?
I don't believe it, because it's unbelievable. But that
doesn't mean I don't forgive you. What's done is done and
I've already forgiven.
But, I know it's not true. There's a reason for all of
this, and I wouldn't mind answers really. But whatever,
it's over, mais oui?
But you have to come clean ... just ... end it all. Tell
the truth perhaps? It can't be. I've researched this well,
thought about it over and over ... and sadly ... The voice
inside my head is making more sense to me then this shoddy
story.
Forgive and let live though, whatever floats your boat.
But let me just say ... That once again the not so bright
has struck back. -Sigh-
---
Ad:0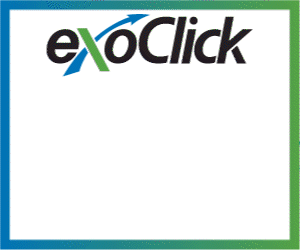 ---