Dot2Dot
2005-08-07 20:27:16 (UTC)
if ur sexy an u no it clap ur hands!
lol *sighs* this weekend bn a belter! lol its had its ups
an downs an loads of randomness! fri nite woz quite quiet
i fort..well not many of me m8s were out so it ended once
agen wiv a me an all the guys nite! altho i hav 2 admit an
appologise cos i woz bein a total bitch in the star... i
dont relly wana go in2 it but if u were there u'll no wot
i mean! neways gun woz understandably rage wan at me... he
didnt say he woz but i jus got that feelin neways we went
a drive an then up 2 stephs bit b4 stuart foned cos he woz
stuck in airdrie or sumink so gun went 2 get him. then we
almost ran over sum random guy who woz lyin on the road (i
fort he woz dead but he woz jus passed out drunk. lol an
gun the good samaritan that he is gave him a run home! an
jus 2 add 2 my random sequence of events on the way homw
bk we ran outta petrol an broke down on the fukin
motorway! lol but neways we foned shaun an kenny an that 2
come bail us out! lol then gun dropped me home...only got
in at like 5! but its all good!
sat day didnt relly do much jus kinda lazed abt sleepin
lol then met up wiv ma good friend lauren an we went 2
hamilton 2 sophisticats an then 2 the palace!the palace
virgin that i am it woz actually a good laugh (woznt sure
if id like it) but ooft i woz 2 steam boats 4 ma liking...
BEST WAY! an the fact i got in 4 nowt an didnt need 2 wait
in ne q's made it even bettr! its gr8 being a VIP and on
the guest list! it woz weird however bein out an abt at
the dancin an knowing that i cldnt b hookin up wiv ne1!
hasnt bn this way in a while altho 2 b honest it didnt
bother me! made it in for quarter to 4 this mornin! lol im
gettin bettr...but i feel quite like shit the now (lauren
sed i sounded rough on the fone- lol thanx) honestly tho
ma chest feels kinda tight! it'll pass
neways im gona go now an fone ppl 2 appologise 4 ma
shockin behaviour...an soz if ne of u'z recieved ne msgs
from me or fone calls cos i made a few! *oops*
*I'm yours and you were mine, There's something about you
baby, I wanna hold you tonight*
---
Ad:0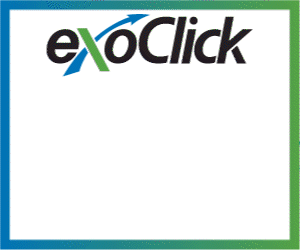 ---